By Ken Silva pastor-teacher on Mar 11, 2011 in Current Issues, Features, Word Faith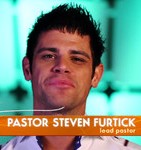 A while back Apprising Ministries brought to your attention that Steven Furtick, disciple of Perry Noble and one of the Popes of the Carolinas, Tweets A New Bull On Critics.
Therein Furtick told us that criticism is "probably not new information" because people "already know" what's being criticized so we should instead be offering "a solution." I explained to Steven that this online apologetics and discernment ministry has already been doing so.
What would immediately clear up most of the problems for these apparently infallible Purpose Driven/Seeker Driven Carolina Popes would be if they would get back to Sola Scriptura, i.e. the all-sufficiency and final authority of Scripture, and disregard the man-centered "wisdom" of this current blight of "church planters" spawned by Purpose Driven Pope Rick Warren.
Well, now in what looks like it might be an audition for next year's American Idol Pope Furtick performs his latest Bull as a spoken word piece Hey Haters about some anonymous, but of course,"haters" who are obviously bad because they don't agree with him. But hey Steve, um, isn't that you're doing here with these so-called haters:
See also:
RICK WARREN BRINGS LOVE ON RECORD
STEVEN FURTICK CALLS JOEL OSTEEN GREAT MAN OF GOD