By Ken Silva pastor-teacher on Dec 29, 2010 in AM Missives, Brian McLaren, Current Issues, Emergence Christianity, Emergent Church, Features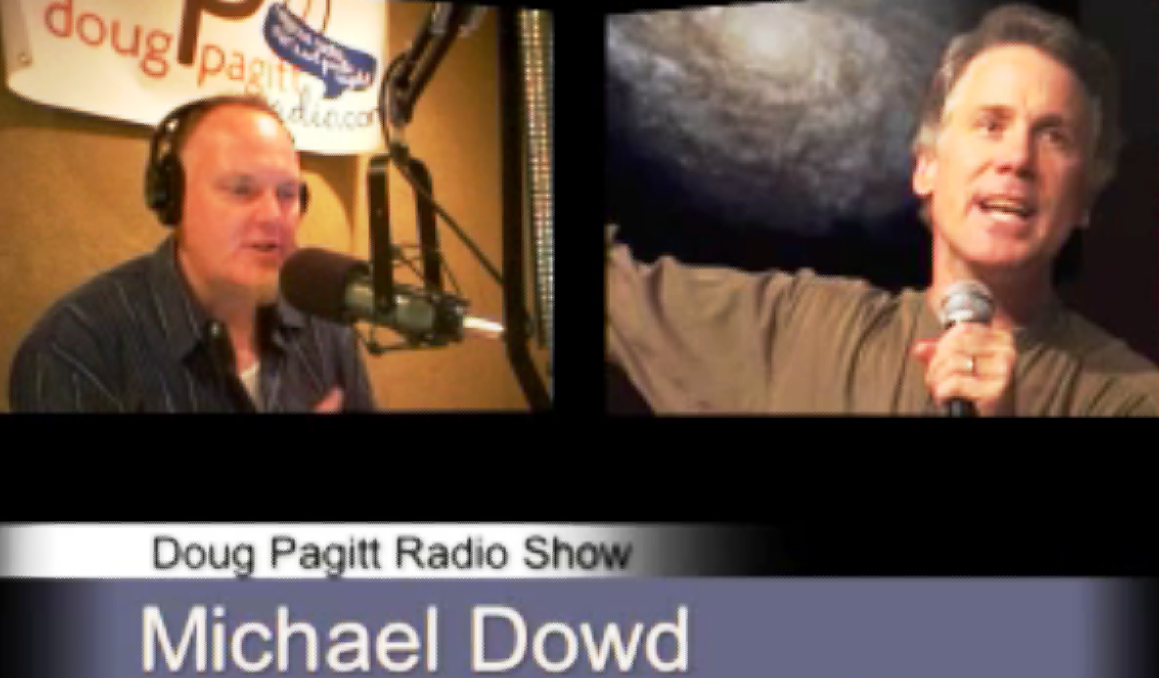 Apprising Ministries continues doing what we can to alert spiritually obtuse pretending to be Protestant evangelicals to the grave dangers and deceptions of embracing the Contemplative Spirituality/Mysticism (CSM) perpetrated by Living Spiritual Teacher and Quaker mystic Richard Foster, along with his friend and spiritual twin SBC minister Dallas Willard, as so-called Spiritual Formation (SF).
But CSM is nothing more than refried Roman Catholic mysticism with its pietism and asceticism romanticized for those who are ignorant of Church history. With this in mind I will also tell you plainly that CSM found its way into mainstream evangelicalism through its foolish embrace of the sinfully ecumenical Emergent Church aka Emerging Church, a neo-liberal cult now operating within it. The EC's postmodern form of "big tent" Emergence Christianity is the putrid spiritual fruit of critical thinking skills-numbing CSM.
Here you'll see another example of the fetid fruit of this counter-Reformation spirituality that's now spread deeply into squishy evanjellyfish through the evolution of this Liberalism 2.0. In posts like Michael Dowd & Spencer Burke—Integrity And Evolutionary Christianity (Part 2), Michael Dowd And Science Fiction Christianity, and Mental Off-Roading Radio With Doug Pagitt And Michael Dowd I've introduced you to Rev. Michael Dowd, whom I first brought to your attention in Jesus Died For Our Reptilian Brain.
Dowd is an ordained Christian minister and author of Thank God for Evolution!: How the Marriage of Science and Religion Will Transform Your Life and Our World; in addition, on his Evolutionary Christianity.TheOoze.com website Dowd tells us more about himself:
In How and Why I'm a Pentecostal Evangelical Dowd also says:
I refer to myself (and the media often refers to me) as an 'evangelical minister' or a 'Pentecostal preacher', even though I speak far more often in moderate and liberal churches (and in secular settings) than I do in evangelical and Pentecostal venues. Not surprisingly, both religious liberals and conservatives genuinely ask, "In what sense do you consider yourself a Pentecostal evangelical?" HERE is my response (Online source)
You'll soon find out that with men like Dowd we're mentally off-roading as we head deep into the postmodern Wonderland of Humpty Dumpty language where they bend and shape words into whatever Play-Doh shapes they wish to. For a while now I have been warning you that there is a tsunami of apostasy—pushed along by 1 Peter 4:17 judgments—headed toward the church visible. Not a few of these judgments have come through evanjellyfish's foolish embrace of the Emergent Church, headed by the unholy EC trinity of apostates, Living Spiritual Teacher and EC guru Brian McLaren, universalist Emerging Church pastor Doug Pagitt, and his friend Tony Jones, the progressive "theologian in residence" at Solomon's Porch.
The price is only beginning to be paid from years of mainstream evangelical churches using the warped and toxic teachings of these rebels against the final authority of God's Word in their own Young Adult and Youth ministries thereby infecting them with this new postmodern form of Progressive Christianity. I've also told you that this neo-liberal cult is also incorporating emergence theory of evolutionary science because many in the EC believe that, right now, mankind is evolving upward into a higher state of consciousness; and in their delusions (cf. 2 Thessalonians 2:9-12) these neo-Gnostics feel their CSM—and particularly the transcendental meditation for the Christian they call Contemplative/Centering Prayer—plays a huge role in this alleged evolution.
You'll see them refer to this as "transformation," which quite literally means one will see reality in a new way. Earlier in Doug Pagitt Agrees With Evolutionary Evangelist Michael Dowd I explained to you why this CSM was so important to the EC's evil agenda to penetrate the mainstream as its forebears in the original Cult of Liberal Theology once did the mainline. You see, mysticism is perfectly suited to the philosophy of postmoderism that now dominates much of this caprious culture in which we find ourselves; you see, as with neo-orthodoxy ala Karl Barth, postmodernism is "anti-logical" and "embraces Paradox"[1] while its deconstructionists viciously attack rational thought with what's commonly known as irrational philosophy:
Irrational philosophies accordingly stress the will at the expense of reason, as exemplified in the existentialism of Jean-Paul Sartre or Karl Jaspers. (Online source)
Now you have the background you need to understand why Ingrid Schlueter would write Emergent Church Leaders Promote Evolutionary Spirituality. Today Schlueter brings out:
Emergent Church leaders Sally Morgenthaler, Spencer Burke, Doug Pagitt and Brian McLaren are joining "Evolutionary Evangelist" Michael Dowd in the promotion of evolutionary spirituality, long taught by leading New Age gurus like Barbara Marx Hubbard. (Online source)
She then tells us, "Dowd sent out this press release yesterday about the new project"; and goes on to quote from it while informing us:
This Christmas season, bestselling author and evolutionary evangelist Rev. Michael Dowd is having an online revival of sorts, and pitching what may be the biggest tent yet for fellow Christians who embrace evolution and honor science: EvolutionaryChristianity.com.

As a sequel to his breakthrough book Thank God for Evolution (Viking/Plume), Rev. Dowd is hosting and producing a living library of free podcasts and live panels with preeminent Christians on the leading edge of science and religion, where mythic beliefs and measurable reality collide… (Online source)
We're not surprised that among these supposed "preeminent Christians on the leading edge" we just happen to find Spencer Burke, Sally Morgenthaler, along with two-thirds of the aforementioned EC unholy trinity of apostates with EC guru Brian McLaren, as well as universalist Emerging Church pastor Doug Pagitt. In closing this, for now, from his message Evolutionize Your Life, here's a sample of the science fiction evolutionary psuedo-Christianity of Michael Dowd (seen below):
We don't merely have to wait to die to experience heaven; we can experience it in this life by being aligned with reality…saying "yes" to life as it really shows up. Faith in God and trusting the universe, celebrating what is,… if we don't know (at least the basic flow, the basic broad sweeps of this evolutionary story that we're a part of) we're not going to know that the stars are our ancestors…

Human beings are literally the universe after some 14 billion years of unbroken evolution now becoming conscious of itself. We are literally nature uncovering it's own nature…we all have come to ways of relating to reality… When we remember that God is a sacred, meaningful personification (not a person) all of the sudden not only does that make sense of all the world's religious traditions and their differences, but it also allows us to see that there's no conflict between science and religion.  
You should be able to see that with the above we've left anything even remotely Christian; and the question then becomes: What is it going to take to awaken people to the evil spewed by these Emerging Church leaders? Ingrid Schlueter is dead on target when she writes:
Meanwhile, Barbara Marx Hubbard and her New Spirituality friends are promoting their upcoming Shift Retreat where they are also going to be addressing evolutionary spirituality. This is where all the teaching on evolution was eventually headed–not into atheism, but to this global spirituality with man at the center and on the throne. As Hubbard declares in her demonic retelling of the book of Revelation, those who will not participate will face judgment day.

Doug Pagitt, Brian McLaren, Spencer Burke, Sally Morgenthaler and anyone who legitimizes them by participating with them in their conferences, books, and online seminars are helping to promote the doctrines of demons. Those who refuse to come out from among these men and women and stay clean from their lies are participants in with them.
(Online source)
________________________________________________________________________________
Endnotes:
[1] Gordon Clark, In Defense of Theology [Milford: Mott Media, 1984], 58, 61.
See also:
FULLER SEMINARY SPONSORS EMERGING CHURCH HERETIC DOUG PAGITT
SPENCER BURKE: I'M A UNIVERSALIST WHO BELIEVES IN HELL
THE EMERGING CHURCH AND SPIRITUAL EVOLUTION
BIG TENT CHRISTIANITY IS A POSTMODERN PROGRESSIVE LIBERALISM
THE EMERGING CHURCH AND THE NEW PROGRESSIVE THEOLOGY ON OTHER RELIGIONS 
THE EMERGING CHURCH AND THE NEW PROGRESSIVE THEOLOGY ON CHRIST