By Ken Silva pastor-teacher on Sep 29, 2010 in AM Missives, Current Issues, Emergence Christianity, Emergent Church, Features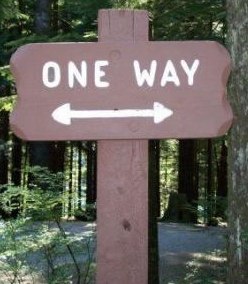 All Scripture is breathed out by God and profitable for teaching, for reproof, for correction, and for training in righteousness, that the man of God may be competent, equipped for every good work. (2 Timothy 3:16-17)
Enemy Troops Advancing Steadily In The Church
Apprising Ministries is doing what we can to cover, and document, issues within the visible church while spiritual blindness grows and a tsunami of apostasy approaches.  
I've told you that evangelicalism made a horrible mistake when it embraced the sinfully ecumenical neo-liberal cult of the Emerging Church—a veritable Trojan Horse full of heresy—headed by, among others, the unholy Emergent Church trinity of apostates, Living Spiritual Teacher and EC guru Brian McLaren, universalist Emerging Church pastor Doug Pagitt, and his friend Tony Jones, the progressive "theologian in residence" at Solomon's Porch.
Part of their loathsome legacy is bringing into the mainstream a new postmodern form of "big tent" Progressive Christianity—a Liberalism 2.0—sometimes referred to by these rebels against the final authority of God's Word as Emergence Christianity; and along with this postmodern rebellion comes demonic deconstructionists and irrational philosophers whose goal it is to even attack thought itself.
Putting this in spiritual terms it basically goes like this: Having so deeply penetrated the visible church, largely because people have become lovers of self (cf. 2 Timothy 3:2), Satan is advancing his, "Did God actually say" (cf. Genesis 3:1) at an unprecedented level. Then, at the same time, he is unleashing his deceitful spirits spewing their teachings of demons (cf. 1 Timothy 4:1), which has the effect of authoring so much confusion (cf. 1 Corinthians 14:33) that even men who should be evangelical leaders are questioning cardinal doctrines of the Christian faith.
We just might be living in the most gelatinous generation of Christians ever; I fear that if this leadership we have within the church visible today had been around in the days of, say, Sabellius and/or Arius, then the only creed we'd even have in the Christian faith would likely have come from that noted pop "theologian" Rodney King. *sniff* *sniff* The one hole-y and Roman Catholic Church now quietly confesses, "Can't We All Just Get Along?"
One of those irrational philosophers foisted upon the mainstream evangelical community by the Emerging Church is Peter Rollins. To give you some perspective of Rollins' influence, in Emergence Pastor Rob Bell To Have Friend Peter Rollins In Conference I showed that none other than the rock star pastor of the EC Rob Bell calls him his friend. In fact, Bell just had Rollins in to preach his message of doubt via an "interview" on the stage at the highly influential Mars Hill Bible Church.[1] 
In Peter Rollins Denigrates God's Word In The Big Tent I showed you that Peter Rollins made an appearance at the lastest apostasia-palooza of the Emerging Church called Big Tent Christianity: Being and Becoming the Church; there John Chisham, pastor of River of Life Alliance Church in Marshall, Minnesota documented via the tweet below part of Rollins' message.
We'll now see Rollins' view of God's Word:
Borrowing From Tom Petty: The Church Is Free Fallin'; Yeah, It's Free Fallin'
And as I previously pointed out, wouldn't you know it, gay-affirming EC "pastor" Jay Bakker, who heads up a rather rapscallion—and largely Biblically illiterate—bunch crowning themselves Outlaw Preachers, wanted to make sure we knew he agreed so he retweeted:

I warned you recently in Doug Pagitt And The Emerging Church Gay Agenda that Jay Bakker is point man for the EC's advance of their pro-gay agenda in trying to convince your young that the deviant and sinful lifestyle of having sexual relations with another of the same sex, i.e homosexuality, is a viable one for the regenerated Christian. The way they are doing this is through relentless propaganda e.g. books they write, which are actually published by evangelicalism's own publishing houses, and then used in their Young Adult and Youth ministry as well as in "alternative worship services."
And men like Rollins are the EC's Apostles of Unbelief. You think I'm kidding; think again. As you can see here Rollins' tagline at his website is to glorify…doubt:
What you may not know is this kind of love for doubt isn't new; it's always a part of liberalism, and even Charles Spurgeon dealt with it in the Downgrade Controversy:
Find if you can, beloved, one occasion in which Jesus inculcated doubt or bade men dwell in uncertainty. The apostles of unbelief are everywhere today, and they imagine that they are doing God service by spreading what they call "honest doubt." This is death to all joy! Poison to all peace! The Savior did not so…[2]
However, what is different today is that there doesn't appear to be a Spurgeon anywhere on the horizon. Though it never made it to the light of day, in the combox of Rollins' post To believe is human… to doubt is divine I shared the below…apparently Rollins wasn't up for *ahem* the conversation:
  
Ah, but if the Bible's such a "crazy incoherent mess" then we're free to believe…oops, I mean doubt, whatever things we want to. Yeah, everybody knows; no, make that doesn't know, that we human beings are…um, hey wait a minute; now that I think about it, we ourselves are such a crazy incoherent mess.
Hmm, I say that we  should doubt Peter Rollins. I mean he did say it was divine; so I'm suggesting you divinely doubt dreamers like Rollins and his mystic friend Rob Bell. Believe what God says in the Bible.
________________________________________________________________________________
Endnotes:
[1] http://marshill.org/teaching/files/2010/08/082910.mp3, accessed 9/29/10.
[2] http://teampyro.blogspot.com/2010/03/shall-we-fraternize-with-those-who-bury.html, accessed 9/29/10.
See also:
ROB BELL, PETER ROLLINS AND PHYLLIS TICKLE TOGETHER ADVANCING EMERGENCE CHRISTIANITY
ROB BELL, PETER ROLLINS, AND QUEERMERGENT'S ADELE SAKLER 
ROB BELL IS DEFINITELY NOT LIKE JESUS
BIG TENT CHRISTIANITY A GROUP HUG IN THE EMERGING CHURCH
ST. PAUL DENVER UNITED METHODIST BUDDHIST-CHRISTIAN INTERSPIRITUAL COMMUNITY