By Ken Silva pastor-teacher on Aug 17, 2010 in AM Missives, Current Issues, Devotions, Features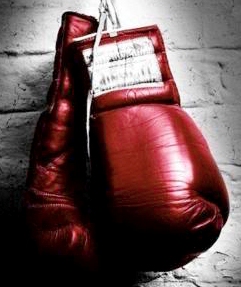 And one of the scribes came up and heard them disputing with one another, and seeing that he answered them well, asked him, "Which commandment is the most important of all?" 
Jesus answered, "The most important is, 'Hear, O Israel: The Lord our God, the Lord is one. And you shall love the Lord your God with all your heart and with all your soul and with all your mind and with all your strength.' The second is this: 'You shall love your neighbor as yourself.' There is no other commandment greater than these." (Mark 12:28-31)
Turning Love Backward Toward Themselves
There is much that can be said about this text the Lord has laid upon my heart here. Please note that I have just said, "the Lord has laid upon my heart." This is a theological position, a firm stand; I am saying unashamedly before the world that I was involved in other projects but God the Holy Spirit has moved me to share something with His Church here at Apprising Ministries through this text.
And now a couple of things come *ahem* emerging: 1) I am saying that I believe God "communicated" with me; and 2) if this is true, then the onus would now fall upon Him to demonstrate whether this is so — So they remained for a long time, speaking boldly for the Lord, who bore witness to the word of his grace, granting signs and wonders to be done by their hands (Acts 14:3).
Those in the very small local church where I am pastor, as well as those who are close to me, would know what is being faced; and yet I still love Jesus enough to try and do exactly what I believe He tells me to do. And I often use the expression that this would mean, no matter what; to the end. Please understand that all I have just said is what anyone called as one of the Lord's teachers should be able to say.
It is simply to testify and to lead by example (see—Philippians 4:9). If I am unfit, or if I have spoken presumptuously, then know I pray that God will indeed shut me down. I have often said to my Master, "if there is no need for the things I feel led to teach then please get rid of me. Jesus, You have enough knuckleheads running around claiming to have a word from the Lord, and You sure wouldn't need yet another one."
I tell you all of this in the Spirit of Isaiah 12:2 — "Behold, God is my salvation; I will trust, and will not be afraid; for the Lord God is my strength and my song, and he has become my salvation." And as I have said before, with the things I'm already on record about, and with the messages as I am sharing here, if Christ has not sent me I'll not be around very long. But I can live with that because I believe His deliverance is at hand.
Now I have told you all of that in order to share this once again; the time has arrived in the Church of Jesus Christ for us to take off the gloves and to boldly counterattack this infiltration into His church visible by men who know not God and do not believe His Word. There will be nothing gained by foolish "conversation" with unregenerate Apostles of Unbelief within the sinfully ecumenical neo-liberal cult of the Emerging Church aka Emergent Church. Such as these who pervert the faith with their ne0-Gnostic views of Contemplative Spirituality/Mysticism and their quasi-universalism in a new version of Progressive Christian theology under their spiritual circus "big tent" Emergence Christianity.
Among their number you'll find mystics like rock star Emerging Church pastor Rob Bell and his good friend, heretical quasi-universalist Emerging Church pastor Doug Pagitt who heads the Emergent Solomon's Porch where the equally heretical Tony Jones happens to be his "theologian in residence," who've long been teaching counterfeit forms of Christianity to young mainstream evangelicals. Which is why we must preach the absolute Truth of Holy Scripture to them, and then pray that God will open their eyes before not only they are lost, but all those who follow them into the myth-based matrix of their neo-pagan mysticism.
You see, as was pointed out in The Perils Of 'Wannabe Mystic' Christianity Brett McCracken, there are those who're looking for spiritual experiences; well, I'm one who is actively involved with a pursuit of God. In other words, their claims don't frighten me; not at all. So here I'll spiritually lean across the table as it were, look them straight in the eye and say to such men: "Either your views about how we can commune with our God are right; or those I have been expressing in my articles on the Emergent Church and contemplative spirituality are." For you see, there truly is no middle ground. Again, I personally can live with that.
What Christ has sent me to say here is this: The man-pleasing evanjellyish Ecumenical Church of Deceit (ECoD) has turned the idea of love exactly backward. And this is quite easily proved by the text of the Bible itself. We specifically note the end of the b part of verse 28 in the above text where Jesus is asked — "Which commandment is the most important of all?" The Greek for most important is prōtē, which carries the meaning "before all" as in the "first, greatest." This would mean that Christ—the LORD God Almighty in human flesh—has just been asked by one of His Own creations to explain to him, "in all of Your Word, what is the most important thing a man can possibly do while he is here on this cursed earth."
As An Ambassador Of Christ The Christian Is To Love God More Than Man
In the Master's cogent response comes the revelation that e.g. Rick Warren of the Purpose Driven/SeekerDriven Church, Brian McLaren of the Emergent Church, T.D. Jakes the Word Faith Church, and their apostate Mother the Roman Catholic Church—which comprises so much of what I have been calling the ECoD—have actually reversed that which is most important. Look at verse 29 of our opening text:
 Jesus answered, "The most important is, 'Hear, O Israel: The Lord our God, the Lord is one.
Can you see that; "The most important [Commandment]," says Jesus, is to "Love the Lord your God." And then we get to verse 31 — " The second is this: 'You shall love your neighbor as yourself.' There is no other commandment greater than these." We must come to understand that while there are no greater commandments than these, they are simply not equal to each other. Verse 31 again — "The second is this"; meaning, quite obviously, that it is not the first, nor is it the greatest. You can see now that tied up in our very commission as the Body of Christ, His Church, is our Lord's clear command in John 20:21 — "As the Father has sent me, even so I am sending you."
Therefore, our allegiance as ambassadors for Christ (see—2 Corinthians 5:20) is to be fiercely loyal to the LORD our God; and that, no matter whom it is we must facedown or confront. You must understand it's only from this kind of love, which Christ gives us, that God will then move through us to do all the other things the ECoD thinks it's going to accomplish on its own. Too many today seem to have forgotten that this loyalty to God is what Jesus is talking about below when He plainly tells us:
"but whoever denies me before men, I also will deny before my Father who is in heaven. Do not think that I have come to bring peace to the earth. I have not come to bring peace, but a sword. For I have come to set a man against his father, and a daughter against her mother, and a daughter-in-law against her mother-in-law."

"And a person's enemies will be those of his own household. Whoever loves father or mother more than me is not worthy of me, and whoever loves son or daughter more than me is not worthy of me. And whoever does not take his cross and follow me is not worthy of me. Whoever finds his life will lose it, and whoever loses his life for my sake will find it. Whoever receives you receives me, and whoever receives me receives him who sent me." (Matthew 10:33-40)
I tell you in the Lord that we who love God must be willing to take off the gloves and ride on out to the sound of the guns. Nothing good would ever come from compromising with these enemies of the Cross whose spiritual fathers already perished in the original Cult of Liberalism. We cannot compromise with counterfeit Christians who seek special revelation apart from the Bible through the reemergence of this neo-platonic mysticism they practice as contemplative spirituality. In fact, we need to be reminded what the great Church Reformer Martin Luther said:
The negotiation about doctrinal agreement displeases me altogether, for this is utterly impossible unless the pope has his papacy abolished. Therefore avoid and flee those who seek the middle of the road. Think of me after I am dead and such middle-of-the-road men arise, for nothing good will come of it. There can be no compromise. (Online source)
Today I exhort you to rise up fellow soldier and stand for Jesus against this satanic infiltration into our Lord's visible church by these deceitful spirits with their "teachings of demons (see—1 Timothy 4:1) O yes, it will likely cost you something personally as you come to see the leaders of the ECoD in John 8:42-46; and if you one sent by Christ to teach (see–James 3:1), the lateness of the hour demands that you now ask yourself a hard question: In the time in which He was sent, what exactly did the same stance cost the Lord you say you love? Dear Christian, I also strongly encourage you to contemplate this along with me:
And who knows whether you have not come to the kingdom for such a time as this? (Esther 4:14)
See also:
RICK WARREN AND ROMAN CATHOLICS
THE "DEATH" OF THE EMERGING CHURCH AND BIG TENT CHRISTIANITY
THE EMERGING CHURCH, MIKE MORRELL, AND MARCUS BORG
MARCUS BORG AND CHRISTIANS WHO DON'T BELIEVE IN JESUS
IF YOU TRULY LOVE "JESUS" THERE ARE NO BOUNDARIES FOR THE "CHRIST-FOLLOWERS"
EVANGELICAL RIP VAN WINKLES EMPLOY QUAKER MYSTIC RICHARD FOSTER FOR BEDTIME FABLES