By Ken Silva pastor-teacher on Jun 22, 2010 in AM Missives, Current Issues, Features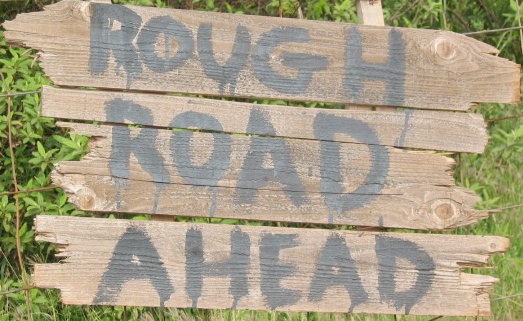 Townhall is carring a piece today by Micah Carter of Baptist Press, which is a pretty good microcosm of the state of the man-centered church visible today:
LifeWay Christian Resources set forth a theme of hope in its annual report to the Southern Baptist Convention as president and CEO Thom Rainer highlighted the "Transformational Church" initiative and "Courageous," the upcoming movie project with Sherwood Baptist Church in Albany, Ga. 

Rainer said both emphases demonstrate great hope for the church and for families. The Transformational Church initiative began with an extensive research project involving 7,000 churches, 250 pastor and staff interviews and 20,000 church member surveys. Once the data was organized and evaluated, insights emerged into God's work of transforming lives and congregations.

"I have often spoken about the dismal state of the church in America, but we began to research churches that were demonstrating hope," Rainer said. "These churches were transforming lives and communities. We discovered that God is not yet done with the American church. Our joy was to discover these transformational churches."

The Transformational Church initiative seeks to use the research to assist churches toward greater growth and impact for the Kingdom of Christ, said Ed Stetzer, director of LifeWay Research, who shared the podium with Rainer to introduce the research and the initiative… (Online source)
Whatever did those poor ol' Apostles do before the onslaught of this glut of church-planters and missiologists with way too much time on their hands arrived on the scene to try and "Christianize" the world? O yeah, seems I read something important somewhere concerning the early church—and I even don't think it was in one of Ed Stetzer's books either—you know, it might actually have been in the Bible too. 
I hear—and even without mega-missional missiologists—that they devoted themselves to the proper doctrine of the Apostles in faithfully preaching the Gospel and the Lord added to their number those who were being saved. You see, this is a good way to cut down on the number of mental Christians; people who are trying to live the Christian life but are actually not regenerate. 
They're then coerced through very innovative and sinner-sensitive sales techniques ala Papa Pragmatic Robert Schuller into becoming so-called Christ-followers and making a decision to follow God in the way of Jesus; or any such variations on the theme within the various poisonous strems which have been released into the visible church through the parent virus Leadership Network.
Do some research and you'll find this "transforming" is a mask for a type of Fuller Seminary/Ralph Winteresque dominion where "the church" supposedly transforms whatever community in which it may have been planted; ala Tim Keller and the New Calvinist idea of "Gospel Eco-Systems". And now you know why church-planting is all the rage now as a cultural mandate.
Well, I have news for such as these; 1) there is no such thing as a "dismal state" within the genuine Body of Christ, and 2) Jesus needs no missional mumbo jumbo to add to His Church.
See also:
A GOOD REASON FOR A MASS EXODUS FROM EVANGELICALISM…OR TO RECAPTURE ITS ORIGINAL MEANING
WHY EVANGELICALISM IS FAILING A NEW GENERATION, AS IS THE EMERGING CHURCH
CURIOUS ASSOCIATIONS ED STETZER, DAN KIMBALL, AND TIM KELLER MISSIONSHIFT
DR. JOHN PIPER AND UNANSWERED QUESTIONS
MARK DRISCOLL AND NEO-REFORMED NEW CALVINIST CONTEMPLATIVE SPIRITUALITY
DONALD WHITNEY AND SPIRITUAL DISCIPLINES: SPIRITUALITY WITHOUT BOUNDARIES