By Ken Silva pastor-teacher on Jun 21, 2010 in Current Issues, Features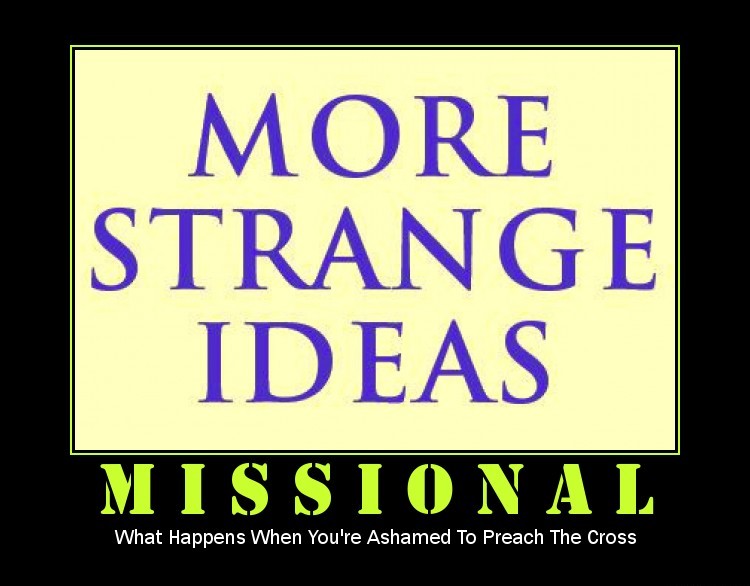 Yesterday, partly in jest, I pointed you to Missional Engagement where we're told in official church-planting language, which mildly resembles English:
Missional Engagement is defined as the continuum of intentional, on-going, Spirit-led, engagement by an individual Christ-follower and/or collective Christ-followers towards a specific person and/or people group for the purpose of demonstrating and declaring the Gospel.

Measuring missional engagement at a collective level is a matter of creating environments that explore, model, and celebrate the practices necessary for living a life of missional engagement. (Online source)
Ask 10 church-planters what missional means and you'll likely get ten different answers so I simply told you this is just more missional missionaries on mission being missionally missional as a mission of missionally being missional missionally.
Frankly, that obvious gibberish above makes just as much sense as what you'll read from "Mr. Missional" Dr. Ed Stetzer in his post Monday is for Missiology: Meanings of Missional.
See also:
A GOOD REASON FOR A MASS EXODUS FROM EVANGELICALISM…OR TO RECAPTURE ITS ORIGINAL MEANING
WHY EVANGELICALISM IS FAILING A NEW GENERATION, AS IS THE EMERGING CHURCH
CURIOUS ASSOCIATIONS ED STETZER, DAN KIMBALL, AND TIM KELLER MISSIONSHIFT