By Ken Silva pastor-teacher on Jun 5, 2010 in Current Issues, Leonard Sweet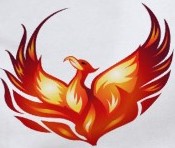 In Phoenix Preacher Says "Enough" Of Alleged "ODMS" the other day I told you that pastor Michael Newnham aka Phoenix Preacher is angry that his friend, Emerging Church evangelical theologian Leonard Sweet has, we think, been "disinvited" to a conference which is to use a Calvary Chapel church's facilities.
And further pastor Newnham is especially disdainful of online apologetics and discernment works such as Moriel Minstries, Lighthouse Trails Research and this one Apprising Ministries. Unfortunately, yesterday he hit a new low with his ongoing diatribes against:
"apologists" and "online discernment ministries" [who supposedly] rip apart the Body of Christ with accusations and innuendo the real dangers to the church are flourishing.
(Online source)
Pastor Newnham also says in his post TGIF:
What is the most widely read magazine in the world? The Watchtower. That's the print voice of the Jehovah's Witnesses for those who haven't been visited by any members of the cult lately… When you read the passages about false teachers you will find that they almost invariably are marked by the fact that they offer a false Christ or deny His deity as the Witnesses and Mormons do.

If you read the sites of Lighthouse Trails or Apprising Ministries you will look long and hard to find anything about these movements… (Online source)
As far as I can tell he's serious in that foolish charge concerning Apprising Ministries. Really? Pastor Newnham has to "look long and hard to find anything about" the Jehovah's Witnesses and the Mormons here. Well, on AM's Front Page I have individual categories for both Jehovah's Witnesses and Mormonism containing a few articles I've written personally on each.
In addition, I have a category for Mormonism linking to a couple of leading ministries specializing in the LDS faith, and then under my Apologetics/Discernment and Blogroll categories I have links to multiple ministries who also have much information on myriad false religions and non-Christian cults for the edification of my readers.
Based upon his comments, it seems to me, that pastor Newnham did "look long and hard" trying to find a way to be critical of another pastor. Instead of further attempts to stir up trouble between us, I would suggest that perhaps pastor Newnham's time would be better spent if he took his own advice and was about "offering the real Jesus to the world and pleading with people to be reconciled to God."
See also:
ON JESUS MANIFESTO OF LEONARD SWEET AND FRANK VIOLA
LEONARD SWEET, FRANK VIOLA, AND MYSTIC MEISTER ECKHART
EMERGING CHURCH THEOLOGIAN LEONARD SWEET AND CALVARY CHAPEL OF ALBUQUERQUE
CONCERNING LEONARD SWEET OF THE EMERGING CHURCH AND CHRISTIAN EDUCATION
EMERGENCE CHRISTIANITY: QUANTUM SHIFT TO PANENTHEISM
POSTMODERNISM IS SINFUL AND NOT COMPATABLE WITH CHRISTIANITY