By Ken Silva pastor-teacher on May 14, 2010 in Current Issues, Emergence Christianity, Emergent Church, Features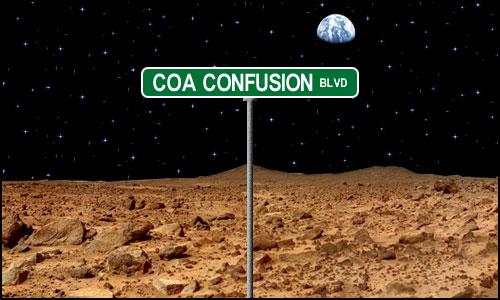 Apprising Ministries has been keeping you updated on what's become the Saga of Sweet. Is Leonard Sweet, a leading theologian in the neo-liberal cult of the Emerging Church, going to speak at Calvary of Albuquerque or not; apparently only his spiritual hairdresser knows for sure.
As I said before, despite those of us in this field of ministry being branded with the derogatory slur "ODMs," which essentially makes us the new lepers, this is becoming a good example of the very real reason why Jesus has sent forth His online apologetics and discernment ministries.
Both AM and LTR have consistently been given, to be charitable, misinformation; and we still can't be sure what we're about to show you won't be changed yet again. The question the church should be asking is: Why; why all the changes, and why not simply be straightforward? Yesterday I showed you my 5/8/10 screen shot of the National Worship Leader Conference Speakers page Sweet was still to be at "the NWLC Southwest":

However, as you can see below, as of yesterday (5/13/10) the "Southwest" has been removed:

Leonard Sweet has long been good friends with Emergent Church guru Brian McLaren and, is himself, also an adherent to the newer postmodern form of big tent Progressive Christianity which McLaren began laying out more systematically in his latest book A New Kind of Christianity. The immediate issue to be concerned with would be why is someone like Sweet, as much an evangelical as I am a Zen Buddhist, asked to be at a "worship leader" conference in any mainstream evangelical church in the first place?
With this proper perspective in mind, I'll tell you yesterday in the Lighthouse Trails Research (LTR) post Letter to the Editor: National Worship Conference & Calvary Chapel Not a Good Mix we see the following from one of their readers:
I thought you might like the following information so that we might all be able to determine the truth regarding this matter.

According to Calvary Chapel Albuquerque's website on their upcoming events page, Dr. Leonard Sweet will in fact be speaking. If you scroll down to about the 17th event … National Worship Conference … there is an audio promo posted which states that Mr. Sweet will in fact be speaking: http://www.calvaryabq.org/events.asp (Online source)
Below is a screen shot of the "17th event" as it looks as of this writing:

You'll see to the bottom left that the audio promo, which still says Dr. Leornard Sweet will be a speaker at CoA, remains; but then in the right bottom paragraph, we're also told that guest speakers "include" Skip Heitzig, pastor of CoA, Buddy Owens, and Scotty Smith. And so we ask again: Why?
See also:
CONCERNING LEONARD SWEET OF THE EMERGING CHURCH AND CHRISTIAN EDUCATION
EMERGENCE CHRISTIANITY: QUANTUM SHIFT TO PANENTHEISM
BRIAN MCLAREN AND EVANGELICAL PANENTHEISM
EMERGENCE CHRISTIANITY AND PANENTHEISM
BRIAN MCLAREN SPREADING DIVISION IN THE CHURCH
THE EMERGING CHURCH, PHILIP CLAYTON, AND NEW PROGRESSIVE THEOLOGY