By Ken Silva pastor-teacher on May 8, 2010 in Current Issues, Emergence Christianity, Emergent Church, Features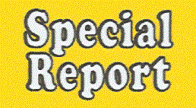 Apprising Ministries points you to the post below by AM and Christian Research Network correspondent Jim Luppachino of Watcher's Lamp:
In this piece, Big Tent Christianity Funded By Pro Abortion, Pro LBGT Ford Foundation, we see Brian McLaren's latest campaign funded by the radically left Ford Foundation.

Now, another "progressive" Christian group is underwritten by a radically left organization. In his post, RICHARD ROHR AND THE EMERGING CHURCH AS THE THIRD WAY Pastor Ken Silva of Apprising Ministries writes:

"Slowly but surely we're noticing that more and more progressive Christians, as well as their organizations, are also taking notice as well of the new big tent progressive Christian theology that McLaren's such a seer of. Take for example something called The Beatitudes Society: Strengthening the Progression Christian Network for justice, compassion, and peace (TBS) of a "Rev." Anne Sutherland Howard, which gives us the typical progressive/liberal party line…"

The Beatitude Society is a project of the Tides Center. From the Tides center website:

Project Description:

Today in America, the widespread perception of Christianity — one centered in nationalism, materialism and intolerance — bears little resemblance to the life and teachings of Jesus, particularly as they concern justice, compassion, and peacemaking. To counter that, The Beatitudes Society develops and sustains a national network of emerging Christian leaders who: Advocate for justice, compassion and peace; Reclaim a Christianity that welcomes all people, especially those at the margins; Articulate a Christianity that dares to speak and act for our fragile planet and our most vulnerable citizens.

The Tides Center and The Tides Foundation have given millions to pro-abortion groups, pro-homosexual ( GLBT ) groups and radical environmental groups… (Online source)
You can read Jim Luppachino's post in it's entirety and view a video where Glen Beck connects the Tides Center dots right here.
See also:
DIANA BUTLER BASS AND KEN SILVA AGREE
DIANA BUTLER BASS ON CHRIS ROSEBROUGH, INGRID SCHLUETER, AND KEN SILVA IN SIN
PROGRESSIVE CHRISTIAN DIANA BUTLER BASS UNHAPPY WITH TREATMENT OF BRIAN MCLAREN
BRIAN MCLAREN AND HIS NEW EMERGING PROGRESSIVE THEOLOGY
STRANGER AND STRANGER GLOBAL BEDFELLOWS EMERGING
THE EMERGING CHURCH AND THE NEW PROGRESSIVE THEOLOGY ON OTHER RELIGIONS 
THE EMERGING CHURCH AND THE NEW PROGRESSIVE THEOLOGY ON CHRIST