By Ken Silva pastor-teacher on May 7, 2010 in AM Missives, Contemplative Spirituality/Mysticism, Current Issues, Emergence Christianity, Emergent Church, Features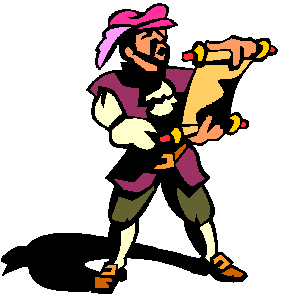 They built the high places of Baal in the Valley of the Son of Hinnom, to offer up their sons and daughters to Molech, though I did not command them, nor did it enter into my mind, that they should do this abomination, to cause Judah to sin. (Jeremiah 32:35, ESV)
Throwing Your Evangelical Young Into The Fire
Actually, that's nothing new; its been doing that since at least 2004 when teachings by leaders within the then developing neo-liberal cult Emerging Church started to be used in "alternative" worship services and in Young Adult and Youth ministries. I've told you many times now that a core doctrine of this anti-Sola Scriptura Emergent Church is the corrupt Contemplative Spirituality/Mysticism (CSM), which is perpetrated as so-called Spiritual Formation (SF), e.g. by Living Spiritual Teacher and Quaker mystic Richard Foster along with his spiritual twin and SBC minister Dallas Willard. 
What this actually is would be a refried Roman Catholic Counter Reformation [HELLO!] mysticism as pretending to be Protestants romanticize the ascetic pietism of apostate Roman Catholic mystics. And so through pitiful revisionist history evangelical young adults and youth have been introduced to the spurious spirituality of the likes of Ignatius of Loyola, who was the founder of the militantly pro-Roman Catholic Church spiritual Gestapo Unit known as the Jesuits, as well as to the Golden Buddha of CSM, Thomas Merton, also a Roman Catholic monk much closer to the Buddha than to the Christ.
That this is the case is easily shown by the assortment of teachers of spiritual skubalon assembled this year by the EC organization Youth Specialties for their National Youth Workers Convention (NYWC), the first of which comes up October 1-4 in San Diego. Among the Speakers and Artists we find emergents, progressive/liberals, and contemplatives like Mark Yaconelli, Andy Root, Denise Van Eck, Mark Oestreicher, Mike King, and Tony Campolo. And among the "Lab Leaders" is former president of the National Association of Evangelicals Ted Haggard, whose wife Gayle is also a speaker at NYWC.
Sadly, what the church has been doing to their own young adults and youth for years now is to take some Christian teaching, humanism, and apostate Roman Catholicism, put it in a spiritual blender and hit purée. Then it has given this corrupt concoction to its precious young adults and impressionable youth to drink using them as spiritual guinea pigs to see how it would turn out. And as a pastor-teacher I now have a word from the Lord for them: It's going to come with a heavy price because you are soon to discover that your younger sectors are mostly contemplatives now who don't adhere to Sola Scriptura.
On the heels of Jennifer Knapp, don't be too surprised when a major evangelical figure reveals they are a "gay Christian."
See also:
CONTEMPLATIVE SPIRITUALITY OF RICHARD FOSTER ROOTED IN THE EASTERN DESERT AND THOMAS MERTON 
CONTEMPLATIVE SPIRITUALITY/MYSTICISM (CSM) OF SPIRITUAL FORMATION IS RECKLESS FAITH 
JAY BAKKER REFLECTS THE SAD CONDITION OF THE VISIBLE CHURCH
JESUS CALLING; UM, WELL, I THINK HE DID
GOD SPEAKS THROUGH CHARLES SPURGEON TO THE EMERGING CHURCH AND ITS OUTLAW PREACHERS?
LIBERALISM 2.0 THE NEW PROGRESSIVE CHRISTIAN THEOLOGY