By Ken Silva pastor-teacher on May 4, 2010 in Current Issues, Features, Rick Warren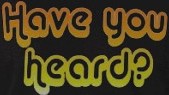 Yesterday Skye Jethani, "managing editor of Leadership journal," tells us about an upcoming conversation concerning "The Future of the Global Church." He begins:
the church faces a new age of globalization, and a demographic shift toward the Southern hemisphere, what will it mean for the role of American churches and leaders? That subject and many others will be the focus of our conversation at Saddleback Church in June.

We've already gathered in cities across the country to talk about issues facing the global church, but the conversation on June 10 at Saddleback Church in Lake Forest, California, will be unlike any so far. For the first time we will be broadcasting the conversation live online and allow you to send in questions directly to our panelists. (Online source)
Jethani then gives us the panelists:
Kay Warren
Author and Activist, Saddleback Church

Jim Belcher
Pastor, Redeemer Presbyterian Church (Newport Beach), Author, Deep Church;

Dr. Michael S. Horton, Professor, Westminster Seminary

Jena Lee Nardella, Executive Director, Blood: Water Mission

Miles McPherson
Senior Pastor, Rock Church (San Diego)

Dr. Soong Chan Rah
Professor, North Park Theological Seminary

Doug Birdsall
Executive Chairman, Lausanne Committee on World Evangelization

Dr. Rick Warren
Pastor and Founder, Saddleback Church
Jethani also tells us "the gathering is being hosted by" the Lausanne Committee on World Evangelization, which is a "growing global network of Christian leaders who are committed to world evangelism."
See also:
DR. MICHAEL HORTON ON THE CHAMELEON-LIKE RICK WARREN
RICK WARREN, MOTHER TERESA, AND "ALL YOU NEED IS LOVE"
IF YOU'VE BEEN HURT BY RICK WARREN
RICK WARREN ON INTERFAITH PANEL
IS THIS DOCTRINAL AND SOUND DR. JOHN PIPER?
WARRENGATE, RICK WARREN AND THE SYNAGOGUE 3000 LEADERSHIP NETWORK