By Ken Silva pastor-teacher on May 1, 2010 in AM Missives, Current Issues, Features, Rick Warren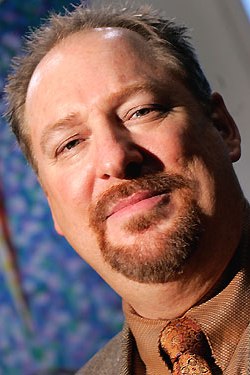 From the very beginning the online apologetics and discernment ministry Apprising Ministries has been covering the slowly simmering Warrengate opened Dr. John Piper has made the ill-advised decision to bring Purpose Driven Pope Rick Warren into the Desiring God Conference 2010 as the keynote speaker.
Today I was made aware of a very good commentary on this sad subject by Todd Friel at the Facebook page of Wretched Radio. He begins:
How many people have been deeply wounded because of The Purpose Driven Church? If I were a betting man, I would guess millions have been driven from their beloved church because of the writings of Rick Warren.

That is the second reason I absolutely hate the decision made by a man I love to invite Rick Warren to speak at the Desiring God Conference in the fall of this year.

As Purpose has seduced over 300,000 pastors (that is not a guess) to leave the Jesus Model and follow the Rick Model, faithful sheep have been forced out of their church by their shepherd to make room for the goats. Devastating.

If you are one of those people, I am very, very sorry that one of the men who probably served as an anchor during your storm has seen fit to use his national conference to figure out how Rick Warren ticks. Frankly, we know how Rick Warren ticks. He may have file cabinet orthodoxy, but his public works are nothing short of lethal… (Online source)
You can read the rest of this commentary right here.
See also:
RICK WARREN ON INTERFAITH PANEL
IS THIS DOCTRINAL AND SOUND DR. JOHN PIPER?
WARRENGATE, RICK WARREN AND THE SYNAGOGUE 3000 LEADERSHIP NETWORK
RICK WARREN AND PURPOSE DRIVEN ROMAN CATHOLICS
DR. MICHAEL HORTON ON THE CHAMELEON-LIKE RICK WARREN
THE INADEQUATE GOSPEL OF RICK WARREN