By Ken Silva pastor-teacher on May 2, 2010 in AM Missives, Current Issues, Emergence Christianity, Emergent Church, Features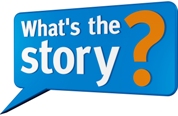 Today in David Spangler, Leonard Sweet, And Quantum Spirituality here at Apprising Ministries I reminded you of a recent question I raised here: Is Emerging Church Theologian Leonard Sweet Speaking At Calvary Chapel Of Albuquerque Or Not? As I said, just today I received another email from that church concerning this fuzzy picture but still nothing definitive has been stated for the record; so, stay tuned.
It all begins when the respected online apologetics and discernment ministry Lighthouse Trails Research ran New Age Sympathizer Leonard Sweet To Speak at Pastor Skip Heitzig's Calvary Chapel Church, which I then linked to here at AM as well. Then I was contacted by Nelson Walker, who is a pastor at CoA. You may remember in Emerging Church Theologian Leonard Sweet Not To Speak At Pastor Skip Heitzig's Calvary Chapel I shared that Walker told me this was not a CoA event. 
He also informed me that the National Worship Leader Conference (NWLC) is holding one of their stops there because CoA happens to have "beautiful facilities." Then yesterday  a trusted associate told me that they personally spoke Thursday, April 29 with Suzie Stablein at the NWLC. Stablein shared with my associate that a decision whether or not have Sweet speak at CoA has not yet been made and she felt it was "premature" for pastor Walker to have said Sweet will definitely not be speaking at CoA. 
On top of that, as of yesterday when I spoke myself with Lighthouse Trails Research (LTR); I was informed that also on Thursday, April 29 they were contacted by David Row, another pastor at CoA. Row told LTR, at that time, he was under the impression that Sweet was going to be speaking at CoA. Now I see that "Phoenix Preacher" Michael Newnham, who according to Christianity Today "runs a blog for Calvary Chapel critics," [1] said yesterday:
Nelson Walker says no he's not, Dave Row says he is. Traditionally, Row has been higher up on the food chain of CCABQ.

I've emailed Sweet to find out one way or another. Me…I'm giggling at the whole mess.

Leonard Sweet was gracious enough to respond this evening and confirmed that he has been "disinvited". (Online source, bold his)
So the question becomes again: Will he, or will he not, speak at CoA? Sadly, this is what happens when people are just not forthright with their plans.
_________________________________________________________________________
Endnotes
See also:
CONCERNING LEONARD SWEET OF THE EMERGING CHURCH AND CHRISTIAN EDUCATION
EMERGENCE CHRISTIANITY: QUANTUM SHIFT TO PANENTHEISM
BRIAN MCLAREN AND EVANGELICAL PANENTHEISM
EMERGENCE CHRISTIANITY AND PANENTHEISM
BRIAN MCLAREN SPREADING DIVISION IN THE CHURCH
THE EMERGING CHURCH, PHILIP CLAYTON, AND NEW PROGRESSIVE THEOLOGY