By Ken Silva pastor-teacher on May 1, 2010 in AM Missives, Current Issues, Emergence Christianity, Emergent Church, Features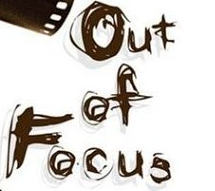 Apprising Ministries has been among those covering what appears now to be a still developing story concerning Emergent Church theologian Leornard Sweet, a close friend of Emergent Church guru Brian McLaren, and Calvary of Albuquerque (CoA) where Skip Heitzig is Senior Pastor. 
It begins when the respected online apologetics and discernment ministry Lighthouse Trails Research ran New Age Sympathizer Leonard Sweet To Speak at Pastor Skip Heitzig's Calvary Chapel Church, which I then linked to here at AM as well. Then I was contacted by Nelson Walker, who is a pastor at CoA.
You may remember in Emerging Church Theologian Leonard Sweet Not To Speak At Pastor Skip Heitzig's Calvary Chapel I shared that Walker told me this was not a CoA event; they happen to have "beautiful facilities," which will be used for this National Worship Leader Conference, and that Leonard Sweet has been asked "not to speak though he will be in attendance."
Now however, a trusted associate has told me that they personally spoke Thursday, April 29 with Suzie Stablein, who is:
the Director of Training & Development for Worship Leader magazine, The Worshiper and Song DISCovery. Suzie is responsible for the training arm of the organization with a goal to provide quality training and resources for worship leaders, songwriters, artists, pastors, and all of our customers world-wide.

With over 15 years invested in church training, as the former conference program manager at Purpose Driven Ministries, and having launched the Worship Leader Workshops through Maranatha Music,… (Online source)
Stablein told my associate that a decision whether or not have Sweet speak at CoA has not yet been made and she felt it was "premature" for pastor Walker to have said Sweet will definitely not be speaking at CoA. In addition, I've just spoken myself with Lighthouse Trails Research (LTR); I was informed that also on Thursday, April 29 they were contacted by David Row, another pastor at CoA.
Row told LTR, at that time, he was under the impression that Sweet was going to be speaking at CoA. So you may wish to stay tuned as we attempt to bring this rather fuzzy picture into focus.
See also:
EMERGENCE CHRISTIANITY: QUANTUM SHIFT TO PANENTHEISM
CONCERNING LEONARD SWEET OF THE EMERGING CHURCH AND CHRISTIAN EDUCATION
JESUS, RECONSIDERED: BRIAN MCLAREN AND AL MOHLER ON NPR
BRIAN MCLAREN AND HIS NEW EMERGING PROGRESSIVE THEOLOGY
LIBERALISM 2.0 THE NEW PROGRESSIVE CHRISTIAN
BRIAN MCLAREN ON DOUG PAGITT RADIO
THE EMERGING CHURCH, PHILIP CLAYTON, AND NEW PROGRESSIVE THEOLOGY