By Ken Silva pastor-teacher on Apr 28, 2010 in Current Issues, Emergence Christianity, Emergent Church, Features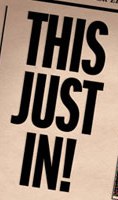 This is a brief follow-up to the Apprising Ministries post Emerging Church Theologian Leonard Sweet To Speak At Pastor Skip Heitzig's Calvary Chapel Church where I linked to New Age Sympathizer Leonard Sweet To Speak at Pastor Skip Heitzig's Calvary Chapel Church from Lighthouse Trails Research. There we're told:
This coming June, Calvary Chapel Albuquerque (a veteran Calvary Chapel church pastored by Skip Heitzig) will host the National Worship Leader Conference in Albuquerque, New Mexico and will feature New Age sympathizer and emerging church leader, Leonard Sweet. The NWLC event will take place in three different U.S. locations with Sweet participating in two of them. (Online source)
After looking this information over I ran a teaser with a link back to the LTR post because it did, indeed, check out. Today however, I was contacted by Nelson Walker, who is a pastor at Calvary of Albuquerque (CoA) where Skip Heitzig is Senior Pastor. 
What pastor Walker told me was that CoA happens to have "beautiful facilities" that are also sometimes used by others, which would be the case of this National Worship Leader Conference. He told me that this was not a CoA event, but even so, Leonard Sweet has been asked "not to speak though he will be in attendance."
Pastor Walker said that CoA was not, and is not, supportive of the Emerging Church.
See also:
CONCERNING LEONARD SWEET OF THE EMERGING CHURCH AND CHRISTIAN EDUCATION
JESUS, RECONSIDERED: BRIAN MCLAREN AND AL MOHLER ON NPR
BRIAN MCLAREN AND HIS NEW EMERGING PROGRESSIVE THEOLOGY
LIBERALISM 2.0 THE NEW PROGRESSIVE CHRISTIAN
BRIAN MCLAREN ON DOUG PAGITT RADIO
PHILIP CLAYTON AND HIS TRANSFORMING THEOLOGY
THE EMERGING CHURCH, PHILIP CLAYTON, AND NEW PROGRESSIVE THEOLOGY