By Ken Silva pastor-teacher on Apr 28, 2010 in Current Issues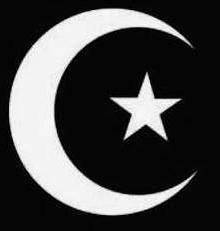 Apprising Ministries wants you to know that Christian Post is reporting  followers of the false world religion of Islam are again trying to get Franklin Graham removed from a National Prayer event:
The Council on American-Islamic Relations, a group that is widely accused of having ties to terrorists, has called on congressional sponsors of the National Day of Prayer event on Capitol Hill to rescind Graham's invitation to speak at the May 6 gathering.

CAIR denounced Graham as an "anti-Islam preacher" who sends a message of "religious intolerance."

"Franklin Graham has the right to be an Islamophobe, but he does not have the right to a taxpayer-funded public platform," said Corey Saylor, CAIR national legislative director, in a statement… (

Online source

)
I don't always see eye-to-eye with Franklin Graham; however, he is not an "Islamophobe." He told the truth according to the Bible – I imply that what pagans sacrifice they offer to demons and not to God. I do not want you to be participants with demons. (1 Corinthians 10:20, ESV)
Islam is not an "Abrahamic" religion, because its god Allah is not the one true and living God of the Bible, as is clearly demonstrated in the posts below. And I applaud Franklin Graham's spiritual intestinal fortitude to go on the record describing Islam for precisely what it is.
See also: 
CHRISTIANITY AND ISLAM—THE SAME GOD?
DO CHRISTIANS AND MUSLIMS WORSHIP THE SAME GOD?
ISLAM AND CHRISTIANITY: THE DEITY OF CHRIST
KEEPING YOU APPRISED OF: ISLAM
RICK WARREN: PURPOSE DRIVEN TO ASK FOR ALLAH'S FORGIVENESS
ROMAN CATHOLIC CHURCH AND ISLAM REALLY DO WORSHIP THE SAME GOD
What Does Islam Teach About God and is He Like the God of the Bible?