By Ken Silva pastor-teacher on Mar 3, 2010 in Rick Warren, Southern Baptist Convention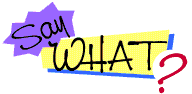 While I am in no way in agreement with Leadership Network's propped-up Purpose Driven Pope Rick Warren, I'm concerned that his latest tweet below may show signs of stress over-coming him:
Jesus never wore socks so I don't either. It has saved me thousands of dollars over my lifetime. (Online source)
Perhaps it's time someone at Saddleback Church to seriously encourage Rick Warren to go practice some actual silence and solitude.
See also:
SBC PROTESTANT PASTOR RICK WARREN DOUBLE-MINDED ON THE REFORMATION AND ROMAN CATHOLICISM
RADICAL APOSTATES, RICK WARREN AND PETER SCAZZERO
SOUTHERN BAPTIST PASTOR RICK WARREN AND SADDLEBACK CHURCH OPENLY RECOMMEND CONTEMPLATIVE SPIRITUALITY/MYSTICISM
RICK WARREN AND SADDLEBACK CHURCH: PRAYER IS NOT FOR THE NOVICE
SADDLEBACK CHURCH PASTORS USING ROB BELL TEACHINGS
DR. ROD ROSENBLADT CALLS RICK WARREN'S MAN-CENTERED THEOLOGY "ROMAN CATHOLIC"
DAN SOUTHERLAND AND CULT-LIKE HOSTILE TAKEOVER TACTICS OF PURPOSE-DRIVEN/SEEKER-DRIVEN CHURCH TRANSITIONING