By Ken Silva pastor-teacher on Sep 24, 2009 in AM Missives, Current Issues, Emergence Christianity, Emergent Church, Features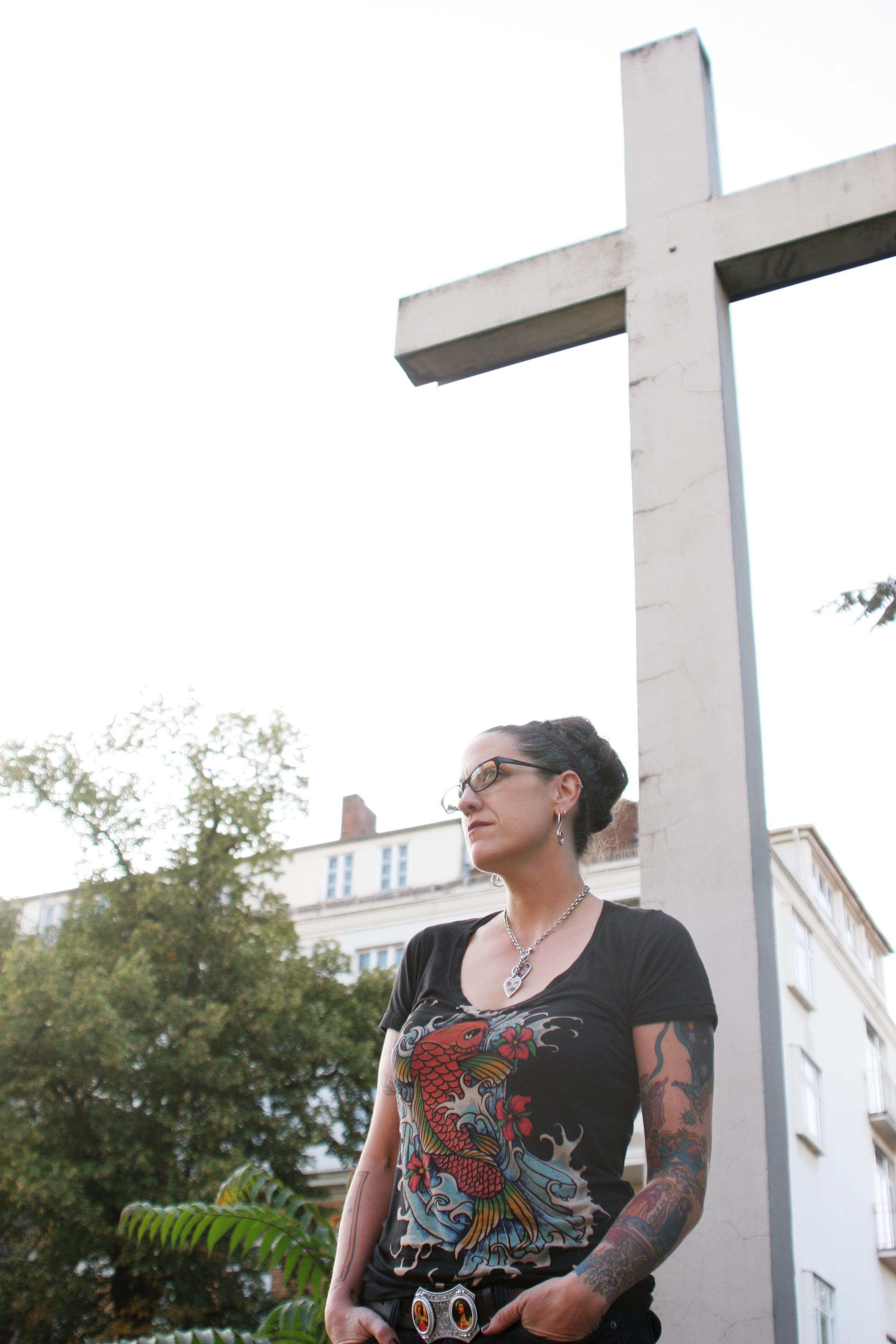 Apprising Ministries has reminded you a few times now about the next EC conference, an apostasy-fest called Christianity 21 (C 21), which is called coming up October 9-11. C 21 will be put on by JoPa Productions, the  company formed by heretical Emerging Church theologian Tony Jonesand his equally heretical quasi-universalist Emergent Church pastor Doug Pagitt.
AM has also previously pointed out Jo-Pa have informed us that "all 21 of these Voices" at C 21 are women who'll supposedly be revealing "the way the Christianity will be changing in coming days." And one character among these pseudo-Christian "Voices" is "queer inclusive" ELCA "pastor," and former "professional f**k-up," Nadia Bolz-Weber.
At the same time, in pieces like Outlaw Preachers Miss This, AM has been warning that along the outskirts of the EC is a rather rapscallion bunch, who have crowned themselves outlaw preachers, and are now sprouting up around head Outlaw gay affirming "pastor" Jay Bakker. This growing, largely Biblically illiterate, *cough* group of  "preachers" is currently quite busy Turning God's Grace Into An Idol.
Pastrix Bolz-Weber has proudly aligned herself with these false preachers turning the grace of our God into licentiousness (Jude 4) and announces at her blog Sarcastic Lutheran:
Khad Young has posted his conversation with me here… More about being an "Outlaw Preacher" later… (Online source)
I already introduced you to Young in Communion With Outlaw Preacher Khad Young and you can listen to this eye-opening podcast right here.
See also:
NADIA BOLZ-WEBER ON A JESUS AND THE ELCA
DID NADIA BOLZ-WEBER JUST CALL JESUS "A SCHMUCK"?
CHRISTIANITY 21 AND ALLEGED INNOVATIVE VOICES IN THE FAITH: NADIA BOLZ-WEBER
NADIA BOLZ-WEBER WEIGHS IN ON ELCA CHURCH-WIDE ASSEMBLY
NADIA BOLZ-WEBER: SERMON ON JUDAS AND GRACE GONE WILD
THE NEW CHRISTIANS WITH CHRISTIANITY WORTH BELIEVING—NO SOLA SCRIPTURA: YES, WOMEN PASTORS AND QUEER CHRISTIANS