By Ken Silva pastor-teacher on Dec 29, 2013 in Current Issues, Features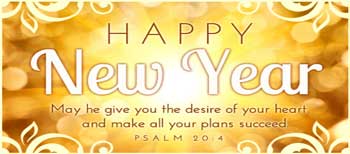 This past year has been a difficult one for a lot of us and we'd like to take this opportunity to wish you a very happy new year in the Lord.
May 2014 bring us closer to the one true and living God; and may He empower us to boldly preach the Gospel, and to defend His truth until Jesus returns.
At this time donations typically are very slow and this year's been no exception. So, if you would like to help us out, your support would be deeply appreciated.
If you feel so lead, you may donate via PayPal by clicking here; or you can make your checks/money orders payable to Connecticut River Baptist Church with Apprising Ministries in the memo and send them to:
Connecticut River Baptist Church
P.O. Box 340
Claremont, NH 03743
Further reading