By Ken Silva pastor-teacher on Aug 15, 2013 in AM Missives, Current Issues, Features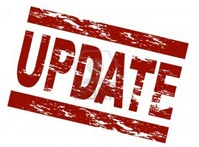 We'd like to take this opportunity to express our deepest gratitude for all of your prayer and support. Please know it is greatly appreciated.
In the aftermath of my difficult battle with the spinal infection Osteomyelitis, Discitis times are still quite trying right now.
I'm doing my best to research, write, and put new content on the website. We do pray you'll understand that, though I am home from the hospital, I still have a long uphill climb before I'm recovered.
The fact is, I still fatigue easily and doctors have explained that the bones in my spine are going to heal very slowly—especially at my age of fifty-eight.
In addition to all of this, like most ministries, we're dealing with the slow summer season re. giving. However, having no health insurance, we're also facing a six figure debt with hospital and doctor's bills, etc.
As you might imagine, this all weighs heavily upon my wife and myself.  We do hope you will keep in mind that a ministry like this relies solely upon the generosity of God's people for it's support.
So if you would like to help us out in this time of need, your prayer and financial support would be deeply appreciated. If you feel so lead, you may donate via PayPal by clicking here.
Or, you can make your checks/money orders payable to Connecticut River Baptist Church with Apprising Ministries in the memo and send them to:
Connecticut River Baptist Church
P.O. Box 340
Claremont, NH 03743
Further reading