By Ken Silva pastor-teacher on Feb 21, 2013 in AM Missives, Contemplative Spirituality/Mysticism, Current Issues, Features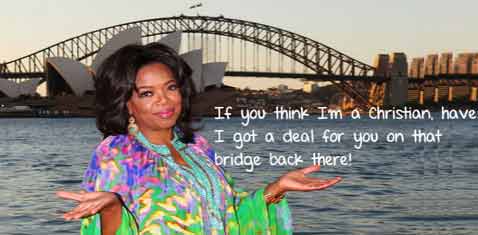 This time we live in is marred by the false philosophy of postmodernism, which is more deeply entrenched within the gates of Christendom than most realize. Circa 2000 mainstream evangelicalism made the ill-fated decision to embrace the sinfully ecumenical neo-liberal cult operating within the Emerging Church aka the Emergent Church.
Sadly, the EC—headed by, among others, its trinity of apostates, Living Spiritual Teacher and EC guru Brian McLaren, universalist Emerging Church pastor Doug Pagitt, and his friend Dr. Tony Jones, the progressive "theologian in residence" at Solomon's Porch—would prove to be a Trojan Horse literally filled with heresy.
One of its most pernicious teachings was corrupt Contemplative Spirituality/Mysticism (CSM), Roman Catholic mysticism "discovered" by Living Spiritual Teacher and Quaker mystic Richard Foster, now spread within the heart of evangelicalism as supposed Spiritual Formation with an assist from his spiritual twin Dallas Willard.
This spurious CSM was a core doctrine in the EC right from its slithering into the mainstream circa 2000. In fact, this was all a part of the plan of Druckerite Leadership Network to move away from sola Scriptura to man-centered dominionist theology. This CSM has horribly corrupted the younger sectors of the visible church.
Apprising Ministries tells us that no longer do they practice the proper Christian spirituality of sola Scriptura; instead, so-called "spiritual disciplines" of CSM have convinced them they are receiving direct revelations from God. From years of studying mystics of all stripes I can tell you their perceived revelations then trump the texts of Holy Scripture for them.
In other words, rather than testing these experiences by God's Word, now these practitioners of CSM are instead using their feelings to interpret the Bible through what they think God is saying. I'm telling you, the tragic fact is, the mainstream of professing Christendom is rapidly devolving into all kinds of silly superstitions.
Against this backdrop I bring you this important lecture from Christian apologist Bob DeWaay. The above has opened the door into those younger evangelical sectors for the new spirituality of guruess Oprah Winfrey and her cohorts because what such as these teach sounds virtually the same, albeit with redefined terminology.
And if you think I over state Oprah's influence today, consider Rick Warren On Oprah's Lifeclass Again February 24th. In the following Bob DeWaay discusses:
 Oprah Spirituality: How Eastern Mysticism is Being Nicely Repackaged and Deceiving Millions as a New Spirituality
Part One
Part Two
Part Three
Part Four
Further reading