By Ken Silva pastor-teacher on Feb 3, 2013 in Current Issues, Features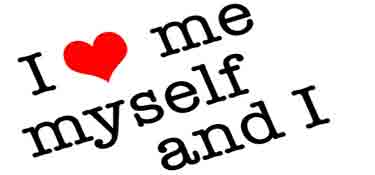 Apprising Ministries has often talked about this verse as it applies in our narcissistic time — For people will be lovers of self (2 Timothy 3:2). There is certainly an element of pride within it.
However, the spiritual deceptions of Contemplative Spirituality/Mysticism and the parallel signs and wonders movement have brought out another result: Man has fallen in love with himself.
Below is a perfect example from the heretical Joyce Meyer; this despite the fact that Ravi Zacharias Has Said That Word Faith Preacher Joyce Meyer Is "Such A Great Bible Teacher" God Is Using:
[mejsvideo src="https://www.apprising.org/wp-content/uploads/2013/02/MeyerSelf.mov" width=640 height=360]
Further reading