By Ken Silva pastor-teacher on Jan 25, 2013 in Current Issues, Features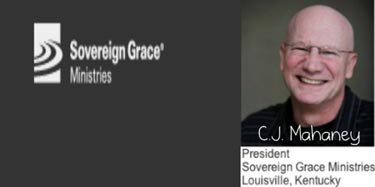 Sovereign Grace Ministries (SGM) of C.J. Mahaney has been in the news lately, e.g. Lawsuit Targets Sovereign Grace Ministries And Co-Founder Over New Child Abuse Allegations.
As you might imagine with something like this, things are not well within all f SGM's sectors as we can see in Flagship Church Votes To Leave  C.J. Mahaney's Sovereign Grace Ministries.
In Beware Of Spiritual Abuse the other day Apprising Ministries showed you that SGM was once a more hyper-charismatic organization calling itself People of Destiny International (PDI).
You may recall I told you about the Shepherding Movement, which according to Biblical scholar J S O'Malley is:
a term applied to the teachings and persons coming from the Fort Lauderdale, Florida, Shepherd's Church. Sometimes referred to as the Shepherding Movement, it represents a specialized group within the charismatic movement that arose in the early 1960s. It also has older roots in the Pentecostal movement that began in the United States in 1900.

The principal teachers in the movement have been the leaders of the Fort Lauderdale congregation, including Bob Mumford, Charles Simpson, Derek Prince, Don Basham, Ern Baxter, and John Poole. The official name of their organization is Christian Growth Ministries, and its major publication is New Wine magazine.

The concept of discipling is related to the goal of encouraging and measuring growth in Christian discipleship through the behavioral change that would result from a consistent application of biblical principles to personal and corporate Christian living.

According to Mumford, the shepherd is to nurture discipleship through a three – part program, including baptism by water, discipleship by a man "commissioned by God," and acknowledging the abiding presence of Christ with the shepherd (or disciple marker) and his disciples. Mumford advocates avoiding spiritual independence that would lead to religious anarchy in favor of embracing the yoke of Christ as a symbol of discipleship. (source, bold his)
PDI/SGM has been associated with that movement as we as see from The Blackwell Encyclopedia of Modern Christian Thought, edited by respected evangelical theologian Alister McGrath, which:
associated PDI [now known as SGM] with the shepherding movement and described it as having 'informal links with Bryn Jones, "the UK house church leader." ((http://bit.ly/WTSyBA and see http://bit.ly/VYptcm, both accessed 1-25-13. ))
Against this backdrop I bring to your attention today's Christianity Today story Sovereign Grace Ministries: Courts Shouldn't 'Second-Guess' Pastoral Counseling of Sex Abuse Victims by Bobby Ross, Jr .
Ross Jr. tells us, "Legal observers question whether clergy-penitent privilege applies to denomination accused of covering up crimes." He says that SGM has "has pledged to 'carefully review' each accusation."
Ross, Jr. now continues:
However, the lawsuit—which claims the association of Reformed church plants discouraged victims' parents from reporting abuse to authorities and had victims forgive their abusers in person—has also prompted the denomination to cite its First Amendment right to religious freedom.

Specifically, SGM has defended its freedom to provide confidential pastoral counseling free of government infringement.

"SGM believes that allowing courts to second-guess pastoral guidance would represent a blow to the First Amendment that would hinder, not help, families seeking spiritual direction among other resources in dealing with the trauma related to any sin including child sexual abuse," Tommy Hill, SGM's director of administration, said in a November 14 statement.

Such a stance strikes some legal observers as more of a smokescreen than a legitimate defense. (source)
You can read this report by Bobby Ross. Jr. in its entirety here.
Further reading