By Ken Silva pastor-teacher on Jan 14, 2013 in Current Issues, Features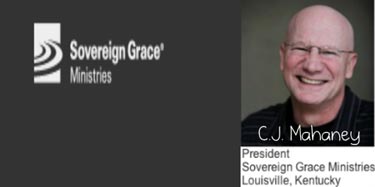 The fact is, if leaders within evangelicalism were doing their jobs speaking up for those who don't have such platforms you'd have never heard of online apologetics and discernment works like Apprising Ministries.
Part of the work AM is doing is apprising you of issues as they develop. Unfortunately, one that I was not able to cover was the controversy surrounding C.J. Mahaney,1 president of his Sovereign Grace Ministries.2
As it was surfacing, I was lacking time to look into it. I was, however, in contact with some "names" well known within the Christian blogosphere who said that they were aware of it and found it not worth reporting.
I finally began my coverage in C.J. Mahaney & Soveriegn Grace Church Bring History, Controversy To Louisville Launch and Lawsuit Claims C.J Mahaney's Sovereign Grace Ministries Concealed Sex Abuse Allegations.
The next day in Copy Of Lawsuit Filed Against Sovereign Grace Ministries of C.J. Mahaney I would inform you that:
courtesy of SGM Survivors.com we have Lawsuit Text (with addresses redacted) where we're told:

This is the filing in its entirety.  However, we felt it best to remove home addresses.  Also, please note:  THIS IS AMERICA, WHERE WE HAVE A JUDICIAL SYSTEM THAT RECOGNIZES THAT ACCUSED PARTIES ARE INNOCENT UNTIL PROVEN GUILTY IN A COURT OF LAW.  This document reflects the plaintiffs' perspective.

EDITED TO ADD:  For our new readers, this post from last year contains a great summary of the mindset and theological underpinnings that are at the root of the strange pastoral behavior and counsel discussed in the lawsuit filing. (source)
Then last December we began to see some real fallout from the suit in Flagship Church Votes To Leave C.J. Mahaney's Sovereign Grace Ministries. This background brings us around to today's report by Peter Smith.
He tells us in New abuse allegations target co-founder, others at Sovereign Grace Ministries that:
A lawsuit against a Louisville-based denomination has added new allegations that ministers not only covered up the physical and sexual abuse of members but in some cases were abusers themselves.

The lawsuit accuses a co-founder of Sovereign Grace Ministries, who left in a bitter split with the current president in 1997, of physically abusing a female over a 25-year period. (source)
Washington Post reporter Michelle Boorstein adds in Suit accuses Sovereign Grace Ministries of covering up alleged child sexual abuse:
A Montgomery County Circuit Court lawsuit accuses past and current leaders of a 100-church evangelical denomination of covering up sexual abuse of minors, forcing small children to "forgive" abusers and ostracizing families who wouldn't hide the alleged crimes.

The lawsuit filed Friday adds more accusers and more accused to a complaint filed last fall against Sovereign Grace Ministries, a movement founded in the 1970s in Gaithersburg. Among those named now is co-founder Larry Tomczak, who was a key figure in the movement's early years but split from it bitterly in the 1990s.

Eight alleged victims are named. Tomczak is the only alleged abuser named. He is accused of forcing a victim over a period of 25 years to strip "against her will" and assaulting her. (source)
As far as Tomczak himself, Boorstein is reporting:
Tomczak became well-known with Sovereign Grace leader C.J. Mahaney years ago for launching what is now a thriving trend of neo-Calvinism. Neo-Calvinism teaches that people are steeped in sin and need strict spiritual oversight.

Tomczak is a pastor in Tennessee. Mahaney moved Sovereign Grace's headquarters last year from Gaithersburg to Kentucky amid controversy within the churches over his leadership.

The movement's flagship church, Covenant Life in Gaithersburg, became independent a few weeks ago after public disagreements over views of pastoral authority.

Tomczak said his family experienced "spiritual abuse" decades ago, at the hands of other clergy who publicly criticized his actions. In a Post story in 2011 about rifts in the Sovereign Grace movement, he called for more openness and contrition about behavior within the group. (source)
In that earlier Courier-Journal piece by Paul Smith he also informs us:
Tommy Hill, director of administration for the denomination, said in a statement Monday: "Sovereign Grace Ministries considers the abuse of any child to be reprehensible and evil. We ask for patience as we carefully review and investigate these new allegations. We continue to pray for all those affected by this lawsuit."

The amended lawsuit, which seeks class-action status, was filed by Washington attorney Susan Burke on behalf of five new plaintiffs in addition to the original three. All use pseudonyms.

One of the new plaintiffs says she was repeatedly molested by two ministerial staff members when she attended school and worship at Covenant Life Church in Gaithersburg, Md., the denomination's former flagship church.

The two staff members formed a pedophile ring in which young victims went on to abuse even younger ones, the lawsuit said.

Two Virginia siblings alleged they were sexually abused by a teenage son of a pastor, in one case after the perpetrator had already been charged with rape and had served time in juvenile detention, the lawsuit says.  (source)
Smith reminds us that SGM has "relocated its headquarters to Louisville" following "more than a year of controversy over what critics say is an authoritarian and spiritually abusive culture." Then he says:
The denomination also launched its first Kentucky congregation then, Sovereign Grace Church of Louisville. Sovereign Grace last year reported having more than 90 churches worldwide, many of them clustered in Atlantic coast states, with about 28,000 members.

But several congregations have broken or distanced themselves from the denomination in recent months.

The lawsuit names defendants on both sides of the controversies. New defendants include Covenant Life Church — where the denomination had long been based and where denominational president C.J. Mahaney had earlier been pastor — and Sovereign Grace Church of Fairfax, Va.

Covenant Life left the denomination last month. Mahaney is among 10 current or former individual church leaders named as defendants.

The amended lawsuit repeats allegations in the original lawsuit that the tightly disciplined church fostered an environment of unquestioning obedience, discouraging victims and their families from going to secular authorities and pressuring them into reconciling with perpetrators who professed repentance.

The suit alleges that church leaders misled authorities and worked to minimize the criminal-justice penalties against abusers.
I'll warn you that this next section is a bit graphic. However, based upon the information I already have, I believe it's important to bring this to light as Smith informs us:
The amended lawsuit names Larry Tomczak, now of Franklin, Tenn., who co-founded Sovereign Grace with Mahaney but left in 1997 amid a dispute. Mahaney and other Sovereign Grace leaders had threatened to spread damaging information about Tomczak's then-teenage son, who had confessed to misconduct, according to a later church report.

The amended lawsuit alleged that Tomczak physically abused a girl into her adult years over a 25-year period with bare hands and plastic and wooden sticks. It accused him of forcing her to strip, even as an adult, and receive beatings on her bare buttocks. Eventually, "she fled and escaped from the abuse," the lawsuit said.

Tomczak said in a voice-mail message in reply to a news query: "I, like any parent, am saddened by any allegations of this nature, and I have to just trust the courts to sort things out. I had absolutely no participation or involvement in any of these areas."

Tomczak said he would be filing a motion to have his name dismissed from the suit.
It's also important that you understand a little bit more about SGM's relocation itself. Smith tells us:
Sovereign Grace's move to Louisville built on growing ties between the denomination and Southern Baptist Theological Seminary, with which it shares many theological beliefs despite denominational differences.

Mahaney and seminary President Albert Mohler have regularly shared platforms at conferences associated with the New Calvinism — which emphasizes divine power, sinful humanity's need for a savior in Jesus, tightly disciplined churches and male authority in churches and homes.
Definitely something to keep an eye on. I've also brought out here at Apprising Ministries that New Calvinism a la John Piper and Mark Driscoll is a charismatic/quasi-contemplative postmodern form of Calvinism.
It is a doomed attempt to circumvent the proper Christian spirituality of sola Scriptura and subjectively blend parts of Reformation theology with practices aka spiritual disciplines of Counter Reformation spirituality.
Be warned: Those who continue on in it will only drift further away into spiritual deception. You'll find more information pertaining to this lawsuit over at SGMsurvivers.com and find the amended complaint itself here.
Further reading
Endnotes
http://www.sovereigngraceministries.org/about-us/leadership/cj-mahaney.aspx, accessed 1/14/13. ↩
http://www.sovereigngraceministries.org, accessed 1/14/13. ↩