By Ken Silva pastor-teacher on Oct 17, 2012 in Current Issues, Features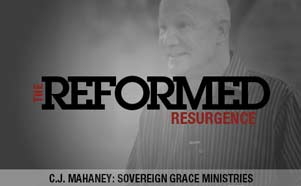 Apprising Ministries continues our coverage of the New Downgrade No-Controversy as Jesus sends spiritual darkness and 1 Peter 4:17 judgments across a professing Christendom in lust for acceptance of the world.
New Calvinism has caused its share of confusion; for example, we have John Piper making the ill-fated decision to bring Purpose Driven Pope Rick Warren into the Desiring God Conference 2010 as the keynote speaker.
Unfortunately, it got even worse when Dr. Piper defended his decision:
At root I think [Rick Warren] is theological and doctrinal and sound. (source)
Just a couple of weeks ago I told you C.J. Mahaney & Sovereign Grace Church Bring History, Controversy To New Louisville Launch. Now today Washington Post brings us a disturbing piece from the Associated Press.
In Lawsuit claims evangelical church group concealed sex abuse allegations in Md., Va the AP is reporting:
Three female plaintiffs claim in a lawsuit filed Wednesday that an evangelical church group covered up allegations of sexual abuse against children, failed to report accusations of misconduct to the police and discouraged its members from cooperating with law enforcement.

The lawsuit was filed in Maryland state court against Sovereign Grace Ministries, a 30-year-old family of churches, with about 100 congregations. Most of its churches are in the U.S., but it also has planted churches in about 21 countries.

The plaintiffs allege a conspiracy spanning more than two decades to conceal sexual abuse committed by church members. The alleged abuse happened in Maryland and northern Virginia in the 1980s and 1990s. The lawsuit accuses church representatives of permitting suspected pedophiles to interact with children, supplying them with free legal advice to avoid prosecution and forcing victims to meet with and "forgive" the person that had molested them.

"The facts show that the Church cared more about protecting its financial and institutional standing than about protecting children, its most vulnerable members," the lawsuit claims.

The church did not immediately respond to a written message or to a phone message left on its general voicemail box. It wasn't immediately clear if the church had a lawyer.

The suit names as defendants about a half-dozen pastors and church officials who plaintiffs say were alerted to the accusations but either failed to take action or actively covered them up. One official said he had not seen the suit and could not comment on the specific allegations. Other defendants either did not immediately respond to phone messages or did not appear to have publicly listed phone numbers. (source)
Further reading