By Ken Silva pastor-teacher on Jan 15, 2013 in Current Issues, Features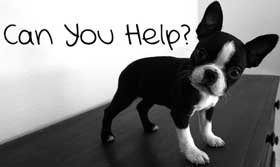 Apprising Ministries is very grateful for the ways God has been extending this labor in the Lord, far beyond anything we'd ever dreamed or imagined when we began this fully integrated auxiliary from Connecticut River Baptist Church (SBC), where I serve as pastor-teacher.
Unfortunately, right now monthly donations are just not anywhere near the level where they cover the budget of each month. As a result, each year AM depends upon a few large one-time donations that would come in to re-supply our surplus. I've told you before how the Lord has seen fit to steadily increase the exposure and readership greatly in the 7 years now that AM has been online.
We are very grateful for the small handful of faithful financial supporters, a couple of which have been with us from the beginning, and who're helping make it possible for me to be here at such a time as this. That said, they cannot carry the load alone and we do pray that more of our many daily readers will also be willing to help as well. Especially so now that we've entered into this expensive winter heating season here in New Hampshire.
Being that CRBC is so small they are not able to supply a parsonage or health insurance, etc.. Working AM out of the small home we rent helps keep a very low overhead. To give you an idea of how within reach our budget actually is, each day there are thousands of readers coming by AM; if as few as 100 people were to send a check for $20 each month we'd then be well within reach to meet budget for the month.
We also continue to pray, and remain hopeful, that a few churches might be led of God to take on AM this year as even a small part of their mission giving. Perhaps you've been blessed through the work here and maybe you might consider helping to support this labor in the Lord. At this time a gift of any amount—whether one time or on a regular basis—goes a long way toward helping to keep AM available along the Internet Front.
Right now there's been some definite improvement and we're only running around $250 or so behind our budget each month. However, we do need to see things improve in this regard because we have eaten up more of our surplus funds thus far this year than we expected.
If you'd like to donate via PayPal you may click here; or you can make your checks/money orders payable to Connecticut River Baptist Church with Apprising Ministries in the memo and send them to:
Connecticut River Baptist Church
P.O. Box 340
Claremont, NH 03743
Further reading