By Ken Silva pastor-teacher on Dec 1, 2012 in Current Issues, Features, Rick Warren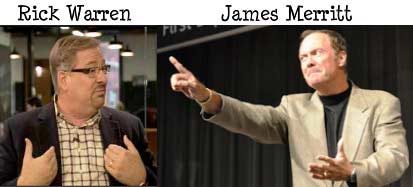 General of the Seeker Driven Army Rick Warren took a break from his current secular media blitz to do a little tweeting the past couple of days. As usual, Warren succeeds in drawing attention to himself.
We also get another example of the Emerging Church and Seeker Driven position attacking those who dare to criticize their mythology. I can tell you that for such as these there is no such thing as a godly critic.
The other day Warren would tweet:

(source)
Apparently there's some EC/SD playbook from which its purveyors draw because as I showed you back on October 20th in On The Devil's Work With Jamesd Merritt the former SBC president tweeted virtually the same thing:

(source)
So, let me share again a more proper perspective:

(source)
For you see, they consider criticism slander; but at the same time, they have no problem criticizing their critics…
Further reading