By Ken Silva pastor-teacher on Nov 16, 2012 in Current Issues, Features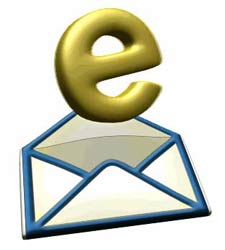 I've pointed out many times now that as a general rule, and a courtesy, we do not publish email without the permission of the sender.
At the same time, all email sent to AM and Christian Research Network is considered the property of Apprising Ministries so we may indeed publish unsolicited email for the purposes of edification.
I received the following in response to Transform Student Ministries Of Kay Arthur's Precept Ministries Turns To Steven Furtick For Inspiration by Erin Benziger, which ran originally at CRN.
With permission in this case I will now offer you the following testimony from my friend Gaylene Goodroad who has been "a Precept leader for five years at a megachurch" in Indianapolis, IN.
Gaylene is currently a member of the Discernment Research Team of Herescope:
Pastor Ken,

I was distressed (but not surprised) to read about Precept Ministries International and their use of Steven Furtick materials to teach teens and college students. I was a Precept leader for five years at a mega church in Indy a number of years ago. I've met Kay in person three or four times.

There were several things that began to gnaw at me while leading her bible studies. I attended the Precept national convention in Chattanooga about ten or twelve years ago (I can't remember the exact year).

There were over 8,000 women in attendance from all across the nation. It was like being at a rock concert. One of the key note speakers at the time was Beth Moore, who had a clear mystical bent way back then.

Ladies were standing in line for upwards of 3 hours to get her autograph, as well a Kay's. Neither one of these bible teachers put a stop to this, but rather encouraged the "idol worship."

Through the years, Kay has stepped on teaching platforms with many false teachers–to include Joyce Meyer:


(source)

And Tony Campolo [in 2007 along with Jack Hayford], stating that she will go anywhere she's asked:


(source)

She's even appeared at teaching conferences with Len Sweet (2008-09):


(source)

And here:

In 2001, (the day after the 911 attack), my husband and I drove to Texas (Sagemont Church) where she held a bible conference. We were aghast that the church leadership allowed her to preach on a Sunday to the mixed mega congregation (men and women). This is a typical practice for her.

The last straw for me was when she flew to California to schmooze with Mel Gibson in order to help him promote his Roman Catholic movie, The Passion of the Christ. She made an appeal to all leaders to sell this abominable movie to their classes:


(source)

I wrote two exhaustive letters to Kay documenting the serious problems with Gibson's false gospel and even called her executive assistant at the time to see if Kay would speak to me by phone.

Instead, I got a letter rebuking me for "attacking" another brother in Christ (sounds like Franklin Graham's objection to calling Mormonism a cult). I returned a letter of resignation.

I haven't heard Kay or any other evangelical leader who jumped on Gibson's bandwagon admit that they were wrong, let alone publically repent for leading so many people astray. The bad fruit here is legion.

Mel used some of his profits from Passion ($650 million) to build a Tridentine Roman Catholic compound in Malibu…even hiring his own priest to say the Mass in latin!!! I'm sure that you know the rest from news reports.

I've often wondered (and asked Kay in my last letter to her) if any of them had shared the true Gospel with Mel. They accepted gifts from him and were up-close-and-person to him, but never offered him the gift of everlasting life.

Kay is also very close to the Grahams (Billy and Franklin), and has taught (preached???) at The Cove (BGM) many times. Ecumenism is embraced. This is all so very sad. As usual, Erin did a great job.

I expect that she will get some heat for reporting on this as Kay has many followers (both male and female).

Gaylene Goodroad
Further reading