By Ken Silva pastor-teacher on Sep 24, 2012 in AM Missives, Beth Moore, Current Issues, Features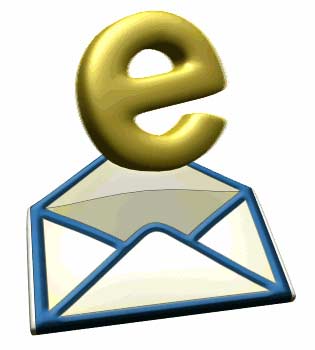 I've pointed out many times now that as a general rule, and a courtesy, we do not publish email without the permission of the sender.
At the same time, all email sent to AM and Christian Research Network is considered the property of Apprising Ministries so we may indeed publish unsolicited email for the purposes of edification.
Such is the case here. Out of respect, I have changed the name to protect privacy:
From: "Ariel"
Subject: VisionsMessage Body:

Where in the bible does it say that if we have a vision is is not from God?  Why do you say that Beth Moore's vision was from a demon, even satan.–

This mail is sent via contact form on Apprising Ministries https://www.apprising.org/

Hello "Ariel,"

Thank you for contacting Apprising Ministries. Below you ask: "Where in the bible does it say that if we have a vision is is not from God?"

I didn't say the Bible says that. However, let me ask you, where in the Bible does it say that if we have a vision it's always from God?

Answer: It doesn't. Scripture warns us repeatedly to test everything (e.g. 1 Thessalonians 5:21). That's what I have done with Beth Moore.

You also asked: "Why do you say that Beth Moore's vision was from a demon, even satan." I said this because the vision wasn't from God.

Since she claims that it was God, then the only other source is demonic, maybe even from Satan himself concerning the seriousness of the subject.

I was very clear in my piece BETH MOORE AND KEN SILVA DISCUSS HER DEMONIC VISIONas to why I know definitively that the vision Beth Moore claims she was given by God could not have come from Him.

The Bible teaches that the Gospel of Jesus Christ is salvation by God's grace alone, through faith alone, in the finished work of Christ alone on the Cross.

Sadly, the Roman Catholic Church condemned the Gospel at its Council of Trent; and as you'll see in my articles below, they've never changed that:

HAS THE ROMAN CATHOLIC CHURCH REALLY CHANGED?THE ROMAN CATHOLIC CHURCH HASN'T CHANGED ITS CONDEMNATION OF THE GOSPEL

Galatians 1:6-9 tells us how God feels about those who preach another gospel; they are condemned. Therefore, they are not part of the Body of Christ.

This is why Beth Moore's vision is demonic. May God open your eyes that you may recognize the time in which you live.

Sincerely,

Ken Silva, pastor-teacher
President
Apprising Ministries
Ezekiel 3:7-14

Gen. Ed.
Christian Research Network
2 Corinthians 11:12-15

Notice: The information contained in this e-mail message, including any attachments, is for the sole use of the intended recipient(s) and is to be considered privileged and confidential under the pastor-client privilege. Any unauthorized review, use, disclosure or distribution is prohibited. If you are not the intended recipient, please contact the sender by reply e-mail and delete the original message and all copies from your computer.
Further reading