By Ken Silva pastor-teacher on Sep 12, 2012 in Current Issues, Features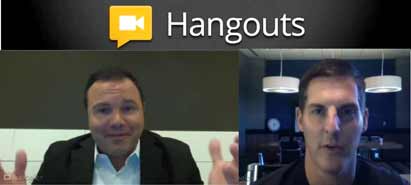 Apprising Ministries has been showing you that since the first Elephant Room there is a developing ecumenical magisterium. Now consider this Pastor Mark Hangs Out With Craig Groeschel.
Mark Driscoll tells us:
Pastor Mark sits down with Craig Groeschel to talk about his background, culture, and technology. Find out more about Craig Groeschel here and don't miss our next Google+ Hangout on August 22 at 2:00 PM (PDT) where Pastor Mark will be chatting with Rick Warren. (source)
Later he'd tweet:

(source)
What's going on here is that Mark Driscoll is doing Hangouts with the speakers the Acts 29 Resurgence R12 conference coming up October 9-10:

(source)
With a number of Seeker Driven stars, and Greg Laurie of rather anti-Calvinist Calvary Chapel, it seems an odd alignment of speakers for New Calvinist Acts 29 Church Planting Network.
Here below is the Mark Driscoll and Rick Warren Hangout:
Further reading