By Ken Silva pastor-teacher on Jul 23, 2012 in Current Issues, Features, Steven Furtick, Word Faith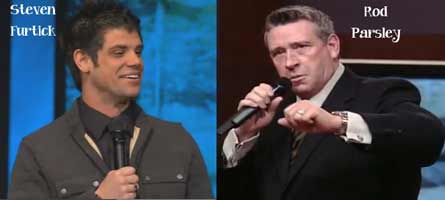 Apprising Ministries has been continuing to warn of the slimy syncretism slithering into the heart of the conservative Christian community; not the least of which is super star prophet-führers like Steven Furtick of contemporary evangelicalism merging with Word Faith prosperity preachers like T.D. Jakes.
One need only look at Elephant Room 2, which included Furtick, to see how Jakes was given a pass even into so-called Reformed sectors. At ER2 former Gospel Coalition members James MacDonald and Mark Driscoll essentially allowed the reputed modalist T.D. Jakes to say he was a trinitarian-modalist.
Well, I happened to be closely monitoring the ER2 hashtag on Twitter and was a little surprised by how many Young, Restless and Reformed types weighed in saying things like: "Wow, I didn't know T.D. Jakes was orthodox. This is awesome, Bishop Jakes is so gracious and now I can learn so much from him."
Who may be the next Word Faith luminary coming into apostatizing evangelical circles you may wonder? "Could it be… Satan!?!" Oops, sorry. That was the Church Lady; but she's closer than you might think. Could it be…the bombastic Rod Parsley; who's one of the most notorious of all the Word Faith prosperity preachers.
If you don't know, Parsley is WF royalty and a regular on Trinity Broadcasting Network, which is a haven of heretics. He also pastor of World Harvest Church and his bio boasts:
Rod Parsley has been clearly called to a pre-eminent position of leadership within the Body of Christ, as his numerous roles – including TV host, evangelist, educator, humanitarian and statesman – will attest…

His other ministries include the Center for Moral Clarity, a grassroots organization focusing on the biblical response to moral issues; Valor Christian College; Harvest Preparatory School, an educational institution for local students from preschool through 12th grade; Hispanic and urban-outreach ministries; a national ministerial alliance; Bridge of Hope, a world-wide missions organization.

Through Bridge of Hope, he hosts the television show "Breakthrough," which airs on the Trinity Broadcasting Network, Daystar and 1,400 other local channels and cable outlets worldwide. (source)
As you might imagine, Rod Parsley is influencing a lot of people and has quite the growing dynasty. Something that just might catch the eye of a prophet-führer seemingly anxious to build his own: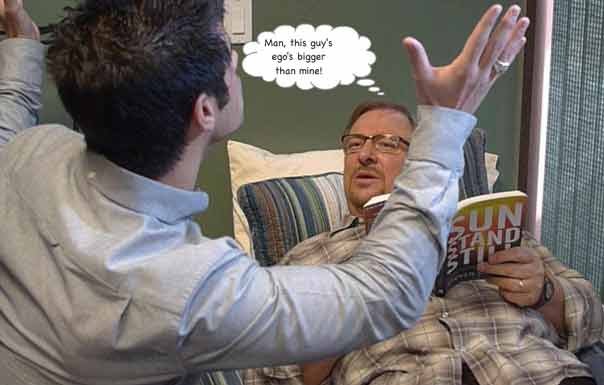 Our evidence begins yesterday when Rod Parsley retweeted something Steven Furtick had tweeted earlier:

(source)
Below is what Furtick tweeted back a few hours later:

(source)
I think Steven Furtick reveals quite a bit in his tweet. First of all, he informs the world that he's watching the heretical Parsley at the time; and secondly, the exclamation point tips us Furtick's likely excited to hear from him and apparently wants Parsley to know about it. You might wonder what's the big deal.
That's revealed in the intro Steven Furtick gave to his idol hero T.D. Jakes at Furtick's Code Orange De-vival. Notice what he tells us about ripping Jakes off and how the heretic's been feeding Furtick's church because he's been using the WF mythology of T.D. Jakes long before anyone knew that:
you have heard Bishop T.D. Jakes preach. Let me explain that. Every preacher who has anything to say rips off Bishop T.D. Jakes. Bishop T.D. Jakes is the preacher—if you attend this church—who feeds your soul every single week. (source)
Now we have reason to wonder if this is the same case with WF apostate Rod Parsley. Since we'll now need to become familiar with him, I'll leave you with an example of Parsley's preaching. You may wish to don a crash helmet because you might be tempted to pound your head on your desk:
[mejsvideo src="https://www.apprising.org/wp-content/uploads/2012/07/ParsleyShow.mp4″ width=640 height=360]
Further reading