By Ken Silva pastor-teacher on Jun 23, 2012 in Current Issues, Features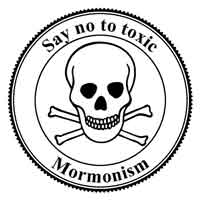 I've pointed out many times now that as a general rule, and a courtesy, we do not publish email here without the permission of the sender. For example, Arrogance Of Apprising Ministries—Really? on June 19, 2012.
At the same time, all email sent to AM and Christian Research Network is considered the property of Apprising Ministries so I've also said all along that we may indeed publish unsolicited email for the purposes of edification.
Such is the case here. This time I have chosen to conceal the identity of the email below because it isn't relevant in this case:
On Jun 23, 2012, at 1:44 PM, World Wide Web Owner wrote:
From: "Barney"
Subject: Kolob

Message Body:
I've been reading some of your articles about Mormonism, and I've found what appears to be a critical oversight on your part.

You see, Kolob is *not* a planet; it's a star.

http://www.lds.org/scriptures/gs/kolob.t1?lang=eng&letter=k

In the past decade or so I've been reading counter-cult materials, the vast majority of authors who reference Kolob seem to be confused about this matter.

Given just how clearly it's stated, I wonder how it is that so many authors make this mistake.

It's almost as if the authors are relying on second-hand sources rather than actually reading anything Mormon.

—
This mail is sent via contact form on Apprising Ministries https://www.apprising.org/

Hello "Barney,"

Thank you for contacting Apprising Ministries. Below you said:

"I've been reading some of your articles about Mormonism, and I've found what appears to be a critical oversight on your part. You see, Kolob is *not* a planet; it's a star."

Noted. But unfortunately, this only makes Elohim aka Heavenly Father allegedly once living there as a man all the more ridiculous given the nature of stars.

"Barney," in any event, please understand that whether star, planet, it really makes no difference as to Mormonism's false view of God and His Gospel.

Following is the Mormon "Jesus" as he would introduce himself:

I am the Jesus Christ of the Church of Jesus Christ of Latter-day Saints (the Mormons). My original Church went through a total apostasy and I took the Priesthood from the earth. In 1820 by one account—as there are nine different accounts—I appeared, with Heavenly Father, to Joseph Smith who would be the prophet to restore my Church. I told him that everything the historic Christian Church had taught was an abomination in my sight and that all who believe in those doctrines are corrupt. I am the spirit child who was born first to Heavenly Father, whose name is Elohim, and who has a body of flesh and bones as tangible as man's.

Elohim was once a man who lived on the star Kolob. He died and was resurrected by his father—after earning his way to godhood—as did his father before him, and so on back. Heavenly Father pro-created all of us through sexual relations with one of his celestial wives, and we are all his spirit children. I was born first; next was Lucifer, and then on down the line comes you. When the head of the gods—of which there are countless numbers—called a council of the gods I came up with a better plan of salvation than my brother Lucifer did. So I became the Savior for Heavenly Father's children on earth. I was conceived for my earthly mission when Heavenly Father came down and had sexual relations with his daughter the Virgin Mary.

I sweat great drops of blood for your sins in the Garden of Gethsemane. Then on the cross I finished my work; and because of that atonement, all persons on this earth are going to be resurrected. And so now you have a chance to earn your way to becoming a god, just like me, by working the Gospel Principles taught by the Mormon Church. But be careful because my blood was not sufficient to cover some of your sins as my prophet Brigham Young once taught for me. He said, "There's not a man or woman who violates the covenant made with their God that will not be required to pay that debt. The blood of Christ will never wipe that out. [And y]our own blood must atone for it."

Finally you speculate re. counter-cult researchers: "It's almost as if the authors are relying on second-hand sources rather than actually reading anything Mormon."

Well, I can't speak for all; but that wouldn't be me. I lived in heavily Mormon southwest Wyoming for over 10 years and studied Mormonism with Mormons themselves.

I pray this helps alleviate your concerns about me personally and my knowledge of the non-Christian cult of the Church of Jesus Christ of Latter-day Saints (the Mormons).

Sincerely,

Ken Silva, pastor-teacher
President
Apprising Ministries
Ezekiel 3:7-14

Gen. Ed.
Christian Research Network
2 Corinthians 11:12-15
Further reading