By Ken Silva pastor-teacher on Apr 21, 2012 in Current Issues, Features, Southern Baptist Convention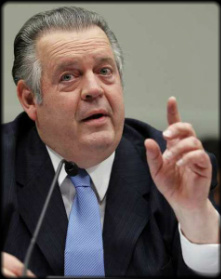 Unfortunately, spiritual darkness grows and so Apprising Ministries continues monitoring the apostasy metastasizing within mainstream evangelicalism for theChristian Research Network.
While this is going on I'm watching a sickening syncretism that seems to be spreading through increasing charismania and corrupt Contemplative Spirituality/Mysticism (CSM).
Pietism inherent in the CSM of Foster-Willardism is causing people to jettison the proper Christian spirituality of sola Scriptura in place of highly subjective feelings; what we're calling sola experientia.
This kind of stuff is rampant in the Southern Baptist Convention; in fact, the SBC is now so pathetic thatAlabama Baptist Convention (SBC) Encourages You To Learn Lectio Divina From Apostate Tony Jones. Now keep in mind a couple of things here 1) this is not a church, it's an entire state SBC convention.
And 2) the paper they point us to was originally done by the Georgia Baptist Convention, which is the SBC convention for that state. As is wont to happen as these things are exposed, the link has been moved. However, I found it. Just click this: Spiritual Disciplines: Pathway to Christian Maturity; and you'll go right to it.
The reason I brought this up is because charismatic big names in the SBC, e.g. like Rick Warren and Beth Moore, have been led by their subjective feelings—allegedly by God—to become protholics. They're not really Protestant, and not quite Roman Catholic. Unfortunately, all who follow feelings eventually end up there.
Warren and Moore are by no stretch of the imagination the only Southern Baptist leaders giving us real reason for concern, there's the high profile Richard Land, who often opens his mouth in order to exchange feet. Consider Special Commission to Investigate Land over at The Church Report:
Dr. Richard Land's comments about the Trayvon Martin killing and subsequent comments related to President Obama "have angered many and opened wounds from the past," the Ethics & Religious Liberty Commission's executive committee said in a statement released April 18.

The special committe is also reportedly concerned that Land has been accused of plagarism furing comments made on his weekly radio show.

A special investigative committee has been formed "to investigate the allegations of plagiarism and recommend appropriate action," accroding to a statement released on Monday.

Land also offered statement about the committee, following an already public apology on Monday, saying, "I serve at the will of the trustees. I believe fervently in the trustee system of oversight. I am under their authority. That is why I initiated the conference call that led to this statement. I look forward to continuing to work with and under the oversight of my trustees, who have been elected by the Southern Baptist Convention."

The Full Statement from the ERLC Trustee committe is below… (Online source, emphasis theirs)
You can read the ERLC Trustee committee report in its entirety right here.
See also:
SBC'S RICHARD LAND SAYS MORMONISM FOURTH ABRAHAMIC FAITH
RICK WARREN AND TEACHINGS OF DEMONS