By Ken Silva pastor-teacher on Jan 31, 2012 in Current Issues, Features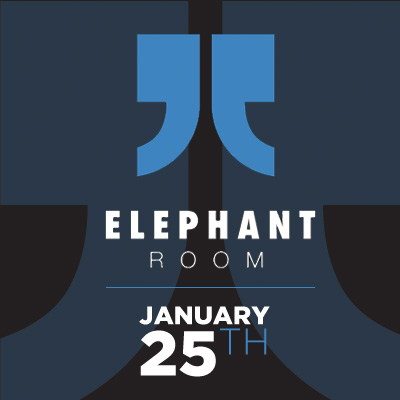 Apprising Ministries reminds you that ER2 detonated a few days ago and the aftermath continues spreading shockwaves.
No doubt in the coming days we'll see more cracks in The Gospel Coalition and Acts 29 Network.
One shockwave today we see in James MacDonald, Elephant Room 2, And The Race Card?
Beginning at 4:00 into the video you'll see in James MacDonald's post Post-Elephant Room Interview, Part 1, in an apparent effort to sneak modalism in the back door, we're essentially told that if we rejct T.D. Jakes as a Christian brother it's because we're racist.
Now, being that I'm not African American, it now puts someone like myself in a precarious position when trying to discuss this issue. Voddie Baucham, on the other hand, has no such limitations.
Below from his Facebook wall is Baucham's brief response to MacDonald's video ploy: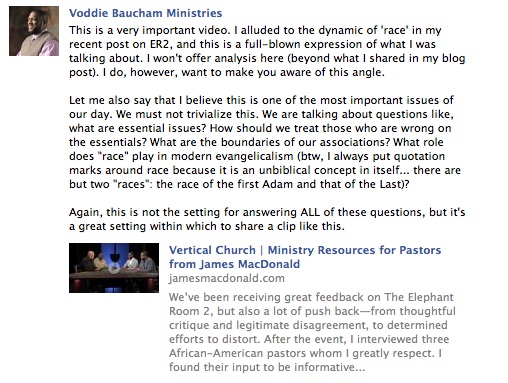 HT: Sola Sisters
See also:
FALLOUT OF THE ELEPHANT ROOM 2 HITS ACTS 29 CHURCH
VODDIE BAUCHAM, WHO TURNED DOWN AN ER2 INVITE, SPEAKS OUT ON THE ELEPHANT IN THE ROOM
THERE'S MORE TO THE RESIGNATION OF JAMES MACDONALD FROM GOSPEL COALITION