By Ken Silva pastor-teacher on Jan 14, 2012 in AM Missives, Current Issues, Features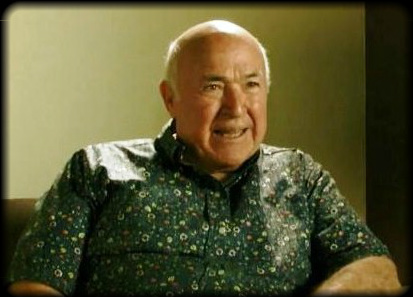 Apprising Ministries is an online apologetics and discernment work specializing in analyzing current trends in the visible church, apprising you as to what they are, and informing you as to how you can deal with them.
One trend we've watched very carefully since 2005 was the rise of the Emergent Church aka the Emerging Church; now a full-blown neo-liberal cult operating within mainstream evangelicalism.
It also proved to be a Trojan Horse unloading critical-thinking skills numbing Contemplative Spirituality/Mysticism (CSM) under the guise of so-called Spiritual Formation ala Living Spiritual Teacher and Quaker mystic Richard Foster and his spiritual twin SBC minister  Dallas Willard.
As CSM rooted in evangelical churches, through their using EC teachings within Young Adult and Youth ministries circa 2000, it would eventually slither out into the broader visible church. Now a nauseating New Downgrade No-Controversy appears to be in full swing with pathetic postmodern spiritual sissies afraid to take a stand on…well, anything.
Not even the Protestant Reformation is safe. You should know that, for an alarming number of high profile evangelicals—e.g. Southern Baptists like Rick Warren and Beth Moore—the Roman Catholic Church has now become just another Christian denomination. That makes what you're about to see from Chuck Smith of Calvary Chapel even sadder.
The two segments below are from Calvary Chapel's Pastor's Perspective Radio Program:
First, from the recent November 10, 2011 edition. A practicing Roman Catholic faithful to the dogma of Rome, and therefore unsaved, calls in. He asks Chuck Smith what he thinks about this caller wanting to remain a Roman Catholic.
Smith's answer is quite troubling as he tells us about another devout Roman Catholic, a Mother Superior heading a convent of nuns, whom he never even tried to convert because she "was just a wonderful Christian":
Don Stewart: Alright back we go to the phones to Orange, California with Ben on the line. Ben, welcome to Pastors Perspective. Hi.

Caller: Hi, how are you?

Stewart: Fine, thank you.

Caller: I—I'm a loyal listener, I love going to your men's conferences—

Stewart: Good.

Caller: And I fellowship with a bunch of people at Calvary Chapel's. I—I [unintelligible] Greg Laurie's Harvest. And I have a question, because I—sometimes I have a hard time understanding, how I, communicate with people of the Protestant faith because I'm Catholic—

Stewart: Mmm.

Caller: And sometimes w have communication issues and, they want to get into apologetics and, you know, and I love the worship and the fellowship with—with the different people, but I'm going to hang onto my faith as well. And I am just curious what you think about it.

Stewart: OK, good question there Ben. In fact, we're glad you're going to these events, we're glad you listening to this program. OK Chuck, what about that?

Chuck Smith: Ben, I have a cousin who was a Mother Superior in the Catholic Church. And, she was just a wonderful Christian—loved her and we had great conversations together; and I didn't try to convert her from Catholicism nor did she try to convert me into becoming a Catholic. Its just we both recognize that you know we—we have, we had the same Lord; and the same faith, you know, and so we just, you know, on those things we agreed upon—we just agreed upon. And we didn't really bring up the things where there were disagreements. (48:10-49:42, Online source)
This next clip is from the November 23, 2011 Pastor's Perspective Radio Program. Here Smith says "the differences" between the apostate Roman Catholic Church and Biblical Christianity are negligible because "Catholics are basically Christians too":
Robert Baltadonno: Alrighty, we're going to go to Ontario California and talk to Beverly. Beverly, you're on Pastors Perspective. Welcome. You have about a minute left so if you can state your question.

Caller: Yes, I have a question. Is it right for a Catholic woman to marry a Christian man even though she's pregnant with his child?

Baltadonno: Alright pastor Chuck?

Chuck Smith: Well, I don't see that—a—th, th, well, there's gonna be difficulty. Ya know, it's—it—you know, but if you can resolve the differences. I don't think that they're that great. And I think that you're probably—if you're pregnant with his child you should marry him. And—and, of course, I think that, you know its, um, its alright, it can—you can resolve the differences. I—and I—think that, it's—it's, I know—I know of many of—of that , ya know, you know, Catholics are basically Christians too. And so, I think that, ya know, what the differences are—are much less than what a lot of people face and are overcoming in their marriages—

Chuck Smith Jr.: (interrupting) I think the more important questions are, is he a good man and do they love each other?

Smith: Mm, hmm. (28:24-29:36, Online source)
HT: Surph's Side
See also:
THE PUSH FOR A ROMAN CATHOLIC DENOMINATION AND THE SBC'S RUSSELL MOORE
JAMES ROBISON AND RICK WARREN WORKING TO REVERSE THE PROTESTANT REFORMATION