By Ken Silva pastor-teacher on Jan 9, 2012 in Beth Moore, Current Issues, Features, Southern Baptist Convention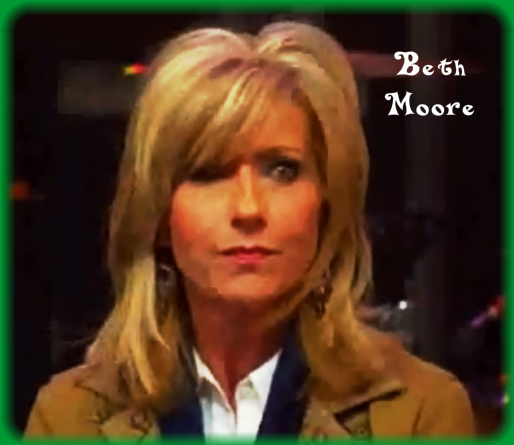 Apprising Ministries continues exposing corrupt Contemplative Spirituality/Mysticism (CSM) rooted in the antibiblical monastic tradition of the apostate Church of Rome as it slithers right into the mainstream of the apostatizing evangelical community.
To those not given to the spiritual blindness decending upon the church visible it's obvious that CSM, with its crown jewel—a form of meditation in an altered state of consciousness known as Contemplative/Centering Prayer (CCP)—is the lastest rage.
Here's the point: CCP is transcendental meditation lightly sprayed with Christian terminology; and this spurious CCP, which attacks the Reformation principle of Sola Scriptura, has now become a real source of concern for those of us in the ministry field of online apologetics and discernment.
The reason being, CCP is even associated with people around the neo-Reformed camp like "New Calvinists" such as Dr. Tim Keller, and the controversial Mark Driscoll with his church planting Acts 29 Network, which is already on the outskirts of the Emerging Church. As I've studied mysticism these past few years, and vitually every religion incorporates its practice on some level, I've noticed that among the most common ways mystics will often refer to this CCP meditation would be "wordless prayer" and practicing "silence and solitude."
While it continues spreading CSM is filling evangelcalism with a sappy sentimentality passing for the robust Christian faith, not to mention filling the visible church with superstitions and mythology as well. Which brings me to OUR ONE THOUSAND WOMEN- PASSION 2012 CAMPAIGN! Here they are! by Beth Moore. She begins by telling us that at Passion it felt like her heart "was beating as loud as the dozen drums on that stage."
She then turns us to the occultic divination that she was spreading along with the other speakers:
I didn't take many pictures during the sessions because I didn't want to be distracted and miss God. I wanted to worship and to receive a word myself! I know you get that.
(Online source)
It is true that this language about "missing" what God has to say and "receiving a word," allegedly from God, is quite common in charismatic and Pentecostal circles. However, up until the past few years we've not really become accustomed to hearing this in the more mainstream of the visible church. However, it becomes clearer below that Moore doesn't mean Scripture as she encourages the crowd at Passion to seek extrabiblical revelations:
Without any comment please, let's pause and be still, and ask Jesus to speak His Word to us.
Since she's just read from the Book of Ephesians, as you'll see in the longer clip in Beth Moore And John Piper Lead Lectio Divina-Lite At Passion 2012, there's no doubt here that Moore's encouraging us into the whacked world of subjective experience. We're supposed to mildly meditate upon impressions which we feel may be God speaking. But the again, it could just be unrefrigerated potato salad.
Note Moore's asking us above to "be still" to receive private revelation in silence. This is straight out of the so-called Spiritual Formation taught by Living Spiritual Teacher and Quaker mystic Richard Foster along with his spiritual twin amd Moore's fellow SBCer Dallas Willard. These neo-Gnostics tell us we need to use CCP to go down inside ourselves where God lives in everyone to experience Him because His language is silence.
But it is as Erin Benziger points out in "Code Orange" Speaker Stovall Weems:
we should not be seeking to experience God outside of His saving, regenerating and sanctifying work. To seek a mystical experience is to rely upon subjective emotions and is at best unwise and at worst dangerous. (Online source)
For Beth Moore to encourage her followers to seek direct encounters with God is reckless; it's also counter to the proper Christian spirituality of sola Scriptura. The fact is, it opens people to deception; deception such as Beth Moore herself fell victim to when she thinks that God showed her the universal Church as Jesus sees it.
She begins by telling us that God "speaks to me very often" by supposedly putting pictures in her head:
You can see below that this vision from ten years ago, concerning whatever "huge" thing God's supposedly doing, includes the apostate Roman Catholic Church as one of the denominations in the Body of Christ:
Since the Church of Rome placed its own—never changed—anathema on the very Gospel of Jesus Christ itself we know for sure that this vision was certainly not given to Beth Moore by the one true and living God. So, the critical question then becomes: If Beth Moore couldn't see something as important as this—affecting the Gospel—was not of God, then why would we want to take her advice concerning her occult divination?
To help you see how these things are really all interconnected, you need to understand that CSM is now being grafted in to highly subjective charismania; so it is mysticism, and mysticism does bring with it "pleasant-feeling" spiritual deception. Again, I'll tell in the Lord that mysticism is the very glue that will unite the coming Global Family; and, Beth Moore and John Piper have just opened the door for their followers out into it.
See also:
SBC'S BETH MOORE MERELY PRETENDING TO BE PROTESTANT