By Ken Silva pastor-teacher on Dec 8, 2011 in AM Missives, Current Issues, Features, Roman Catholicism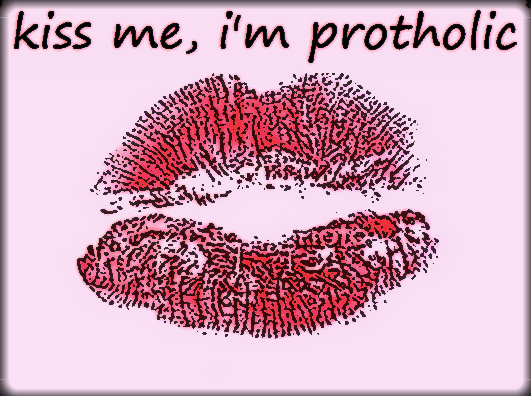 Being in the field of online apologetics and discernment here at Apprising Ministries I'm often accused of writing in anger. Well, indeed, this is sometimes quite true.
However, as one Jesus also called as a pastor-teacher, I offer that it isn't my anger I'm expressing. Such is the case here as I cover more of this New Downgrade No-Controversy and its reversing of the Reformation.
In the video clip below, the faithful Christian—especially those of us whom God delivered from the bondage of Roman Catholicism—will be disgusted by the pathetic and nauseating display of compromise by James and Betty Robison.
The following clip is the opening segment of the Robison's Thursday, December 1 Life Today TV program and I bring it to you courtesy of the You Tube channel of Father Jonathan Morris. Previously in Supernatural Gatherings In The New Downgrade I gave you another example of the man-love brought out in July of this year by Southern Baptist James Robison in his post Supernatural Gatherings.
Robison remarks:
Two weeks ago I experienced a great moment in my Christian journey. Seventy-two leaders joined together in supernatural spiritual unity. Many who attended had Ph.D.'s and Th.D.'s and were serious students of church, world and American history. (Online source)
Wow; sounds good so far. He continues:
They came to pray for the church, the nation and for the will of God to be accomplished in all of our lives and through the family of faith… There was a consensus made clear by the attendees that people of faith and certainly all who profess to know Christ must be inspired, informed and involved. (Online source, bold his)
I can't say I'd essentially disagree with any of that; however, we're about to veer off the Christian track as Robison goes on:
It is imperative that those chosen to lead have enough wisdom to understand the importance of sitting in the counsel of the godly, not the ungodly. There is an insidious attack on God, faith, family and freedom. It is absolutely essential for believers to be involved in making wise decisions concerning our leadership and those we send to Washington to represent "we the people." (Online source)
There's truth to that last sentence, of course; but more importantly, we need to make wise decisions concerning the leadership in the Christian church. If you want more detail I refer you to my earlier article on Robison. Here I want to draw your attention to growing contemplative charismatic chaos, a problem pandemic within apostatizing evangelicalism. What I'm bringing out will become glaringly obvious in the video clip below: Those caught up in it are practicing doctrine by liver shiver as opposed to Scripture.
In his post I referenced earlier, Robison tells us that he was "blessed" to host "two national Leadership Summits in September 2010 and June 2011." Among the "people of faith" whom Robison would have us believe are "inspired" were blasphemers and snake oil salesmen like Kenneth Copleland and Creflo Dollar. Robison was also involved with A Call to Pray & Act For Life, Marriage and Religious Freedom. This event was "co-led" by Jim Garlow who's aligned with the New Apolostolic Reformation (NAR).
The fine Christian research group Herescope points out in Mainstreaming Dominionism that Garlow's a known purveyor of the false teaching known as Dominionism. The other leader was SBC spiritual strumpet Chuck Colson. Kyle Mantyla of the secular Right Wing Watch organization now fills us in a little further concerning this event featuring many who're with the NAR, and even mainline liberal and Roman Catholic leaders:
When we first learned of the "Pray and ACT" effort which sought to link 7 Mountains Dominionism with election-oriented prayer and fasting, we were pretty surprised by the number of high profile Religious Right leaders who had signed on [2] to the effort, like Chuck Colson, Mike Huckabee, Harry Jackson, Richard Land, Maggie Gallagher and various others. (Online source)
Here's an illustration of the heart of the matter and what is right now crippling nearly the entirety of the mainstream evangelical community. James Robison himself tells us in his Supernatural Gatherings:
In these two leadership gatherings, I witnessed the spiritual unity that Jesus prayed for in John 17. It was as though the entire group was overwhelmed by waves of liquid love. (Online source)
This is a perfect example of what I've been apprising you of for weeks now concerning a wave of phony unity, syncretism, and deciding truth by subjective feelings. Really; God sent something like "waves of liquid love," and we're actually supposed to believe that Jesus wants us to have "spiritual unity" with e.g. the likes of NAR spiritual wingnuts, self-centered Word Faith flock-fleecers, liberals who deny outright the Christian faith, and apostate Roman Catholics? Best make the time to read 1 Kings 22:19-23 and 2 Thessalonians 2:9-12.
By that logic Arius would be our brother in Christ and there should never have been a Protestant Reformation in the first place. Which brings us back full circle to the video clip below of Robison's full acceptance of practicing Roman Catholics as brothers and sisters in Christ: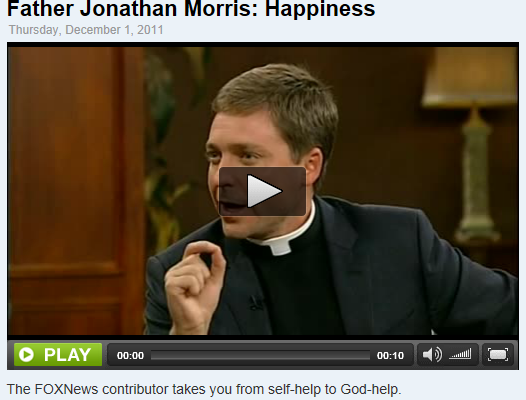 Yes, as in any cult-like or cult group, there are those who come to Christ in spite of the false gospel of the Roman Catholic Church. However, as Dr. R.C. Sproul has correctly pointed out:
The Roman Catholic Church condemns "sola fide! (L.)" Now if, please understand this, if "sola fide (L.)" is the gospel, then the Roman Catholic Church has condemned the gospel of Jesus Christ….

I believe, Rome, when placing the anathema on "sola fide (L.)," placed the anathema of God upon themselves. I agree with his [John MacArthur] assessment, that the institution [Roman Catholic Church] is apostate! (Online source)
You see, this is about the Gospel of Jesus Christ itself! It isn't about whether or not someone is nice; and it's not about whether someone appears to love God. If it were, then Mormons and Jehovah's Witnesses need to be considered part of the family of God now as well. Frankly, their devotion to their own "God," and to their respective gospels, often quite literally puts those of us who truly are Christians to shame.
And why we're at it, perhaps we need to bring in New Age gurus like Deepak Chopra and devoted Muslims as well. They love "God" too. You need to understand here that if someone is genuinely regenerated by God the Holy Spirit then they will respond accordingly when shown this truth from God's Word:
Do not be unequally yoked with unbelievers. For what partnership has righteousness with lawlessness? Or what fellowship has light with darkness? What accord has Christ with Belial?

Or what portion does a believer share with an unbeliever? What agreement has the temple of God with idols? For we are the temple of the living God; (2 Corinthians 6:14-16)
The fact is, according to the Bible the faithful within cult-like, cultic, and false world religions—such as the Roman Catholic priest Jonathan Morris—are wicked idolators. It matters not what they look like to the human eye. Don't you suppose that Roman Catholic priests who gave orders to murder Reformers were just as sincere in their beliefs as Morris?
In my time ministering to Mormon Missionaries and Mormon people in southwest Wyoming and Salt Lake, Utah I rarely met anyone who wasn't what I would consider a nice person. Frankly, many of them appeared as "Christ-like" as you'll hear Robison attribute to Morris. So, what do you think; was I wrong to love them enough to share the Gospel?
No, it's what we need to do whenever someone professes a different gospel such as the one advanced by Jonathan Morris. I don't hate Roman Catholics for whom Christ died; neither does God. However, the Lord hates sin—and He saved me in spite of mine—then because I love God, I join Him in hating false gospels:
The boastful shall not stand before your eyes; you hate all evildoers… I hate the assembly of evildoers, and I will not sit with the wicked… O you who love the LORD, hate evil!…

The fear of the Lord is hatred of evil. Pride and arrogance and the way of evil and perverted speech I hate… "Yet I persistently sent to you all my servants the prophets, saying, 'Oh, do not do this abomination that I hate!'" (Psalm 5:5; 26:5; 97:10; Proverbs 8:13; Jeremiah 44:4)
I say, the Lord says James Robison and other spiritually spineless Protholics bring disgrace upon the church…
[mejsvideo src="https://www.apprising.org/wp-content/uploads/2012/06/Jonathan-Morris-w-James-Robison12-01-11.mp4″ width=640 height=360]
See also:
RICK WARREN AND TEACHINGS OF DEMONS
GOSPEL COALITION CONTRIBUTOR MIKE COSPER DEFENDS RETREAT WITH ROMAN CATHOLICS