By Ken Silva pastor-teacher on Dec 6, 2011 in AM Missives, Current Issues, Features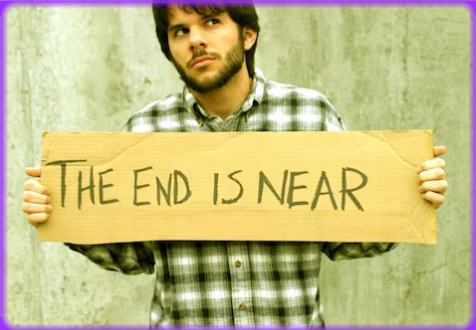 The growing number of deceived within apostatizing evangelicalism don't realize they are the victims of deceitful spirits who've infiltrated the pulpits of mainstream churches.
A major ally for the advancement of their teachings of demons has been Fuller Theological Seminary (FTS), from which was launched the Church Growth Movement.
One of the core teachings of the CGM has reversed the actual mission of the Church—evangelism—in favor of "winning people to Christ." Now, you may be thinking, "But isn't that really the same thing?"
No, actually it isn't. Those who practice Biblical evangelism begin with the Gospel of repentance and forgiveness of sins in Jesus Name. Like Paul they say:
I am not ashamed of the gospel, for it is the power of God for salvation to everyone who believes, to the Jew first and also to the Greek. For in it the righteousness of God is revealed from faith for faith, as it is written, "The righteous shall live by faith." (Romans 1:16-17)
Apprising Ministries wants you to note here that the God-centered Gospel is the power of God for salvation. In other words, our Creator has chosen to save people by the preaching of this Gospel. However, CGM leaders like Bill Hybels, who recently preached for Rick Warren at Saddleback Church, actually have a man-centered Gospel.
Such as these do use the same words, but what's missing is the power of God. Sadly, since those poisoned by the warped work of Donald McGavran began slithering out from FTS into the wider visible church, they have infected untold number of pastors and teachers. What you're witnessing now is the fetid fruit of the diseased CGM tree.
The reason you're seeing such syncretism is that the man-centered gospel desires the approval of fellow CGM advocates so they have no interest in the purity of God's Gospel, which is why they do not practice the correction of false teachers. In addition, CGM churches also need to get rid of people who won't stand for false teaching.
You need to realize that by the 80's this type of approach to the Christian faith would root and then spread throughout the mainstream of evangelicalism. Then in the late 90's Satan could see the church visible had become more and more centered on the self and was now ready for his next line of attack; so he launched the Emerging Church.
As we then fast forward to today we now find that we have a Christian church dominated by unregenerate "Christ-followers" who've been duped into thinking that a "changed life" of performing works of social service is a genuine conversion to Christ. But this is disasterous to those thinking they're saved when they're still headed for hell.
The Love Wins mythology of Rob Bell aside, that's precisely what the Bible teaches of those still in the flesh. Now this is not to say that there aren't actual Christians in CGM churches like Willow Creek and Saddleback; but the longer they stay there the weaker they become suffering as they do from the foolish attitudes of CGM preachers.
I close this, for now, with the following very Biblical admonition from Alexander MacLaren, which speaks mightily to this time of such weak-willed Christians. He's commenting upon 1 Kings 22 and brings out that:
Ahab was told in plain words by Micaiah, before the interview closed (cf. 1 Kings 22:19), that he would never come back again in peace. He ordered the bold prophet into prison, and rode away gaily, no doubt, to his campaign. Weak men are very often obstinate, because they are not strong enough to rise to the height of changing a purpose when reason condemns it.

This weak man was always obstinate in the wrong place, as so many of us are. So away he went, down from Samaria, across the plain, down to the fords of the Jordan. But when he had crossed to the other side, and was coming near his objective point, the memories of Micaiah in prison at Samaria began to sit heavy on his soul.

So he tried to deceive divine judgment, and got up an ingenious scheme by which his ally was to go into the field in royal pomp, and he to slip into it disguised. A great many of us try to hoodwink God, and it does not answer. The man who 'drew the bow at a venture' had his hand guided by a higher Hand.

Ahab was plated all over with iron and brass, but there is always a crevice through which God's arrow can find its way; and, where God's arrow finds its way, it kills. When the night fell, he was lying dead on his chariot floor, and the host was scattered, and Micaiah, the prisoner, was avenged; and his word had taken hold on the despiser of it.

So it always will be. So it will be with us, dear brethren, if we do not give heed to our ways and listen to the word which may be bitter in the mouth, but, eaten, turns sweet as honey. Nailing the index of the barometer to 'set fair' will not keep off the thunderstorm, and no negligence or dislike of divine threatenings will arrest the slow, solemn march, inevitable as destiny, of the consequences of our doings.

Things will be as they will be. Believed or unbelieved, the avalanche will come. Dear brethren, there is one way to get Micaiah on your side. Listen to him, and then he will speak good to you, and not what you foolishly call evil. Let God's word convince you of sin. Let it bring you to the Cross for pardon. Jesus Christ addresses each of us in the Apostle's words: 'Am I therefore become your enemy because I tell you the truth?'

The sternest threatenings in the Bible come from the lips of that infinite Love. If you will listen to Him, if you will yield yourselves to Him, if you will take Him for your Saviour and your Lord, if you will cast your confidence and anchor your love upon Him, if you will let Him restrain you, if you will consult Him about what He would have you do, if you will accept His prohibitions as well as His permissions, then His word and His act to you, here and hereafter, will be only good and not evil, all the days of your life.

Remember Ahab lying dead on the floor of his chariot in a pool of his own blood, and bethink yourselves of what despising the threatenings, and turning away from the rebukes and prohibitions of the divine word, come to. These threatenings are spoken that they may never need to be put in effect.

If you give heed to them they will never be put in effect in regard to you, if you neglect them and 'will none of' God's 'reproof,' they will come down on you like a mighty rock loosed from the mountain, and will grind you to powder.[1]

Alexander MacLaren
________________________________________________________________________________
End notes:
[1] Alexander MacLaren. Sermons on 1 & 2 Kings (Kindle Locations 1983-2006). Monergism Books.
See also:
PREACHING THE GOSPEL FOR THE CHRISTIAN
TEACHINGS OF DEMONS ON CHURCH GROWTH