By Ken Silva pastor-teacher on Oct 23, 2011 in AM Missives, Contemplative Spirituality/Mysticism, Current Issues, Emergence Christianity, Emergent Church, Features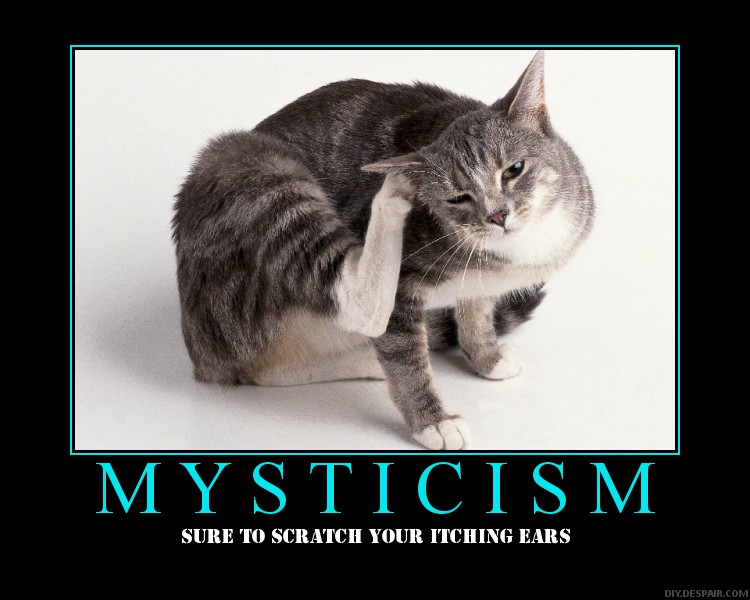 Apprising Ministries has warned in posts e.g. Calvinist Contemplative Spirituality/Mysticism? and Disciplines To Deception In Southern Baptist Convention that for years now Contemplative Spirituality/Mysticism (CSM) as taught by Living Spiritual Teacher and Quaker mystic Richard Foster along with his spiritual twin and Southern Baptist minister Dallas Willard has been rapidly spreading throughout mainstream evangelicalism under the guise of spurious Spiritual Formation (SF).
I'm doing what I can as a former Roman Catholic, whom the Lord graciously delivered from its religious bondage into the glorious liberty of the sons of God, to expose the rise in popularity within Protestant evangelicalism of practicing the neo-pietistic "spiritual disciplines" i.e. asceticism-lite of CSM. As evidenced, e.g. by Tim Keller Also Promoting Mystic Guru Peter Scazzero, you need to know that we're dealing with a rapidly spreading—and very dangerous—fad; and if left unchecked, it's soon going to be the cause of much division within the church visible.
CSM flowered within the antibiblical monastic traditions of apostate Roman Catholicism (anyone remember the Reformation?) and this type of SF, now sweeping throughout evangelicalism, is rooted within the spurious spirituality of the Counter Reformation, such as that advanced by figures like Ignatius of Loyola, the founder of the militantly pro-Roman Catholic Church spiritual Gestapo Unit known as the Jesuits. But it's these kinds of very wrong approaches to proper Christian spirituality that would cause Jesus to raise up His Reformers in the first place.
If you don't know, the primary vehicle of CSM is a type of meditation in an altered state of consciousness called Contemplative/Centering Prayer (CCP), the terms are interchangable; and it's found its way into the heart of the visible church through its embrace of the Trojan Horse containing the sinfully ecumenical Emerging Church aka Emergent Church that morphed into Emergence Christianity (EC)—and which is now a cult of a postliberalism firmly within mainstream evangelicalism. And CSM was a core doctrine of this EC from its very inception in hell.
The following is taken with permission from the Critical Issues Commentary article The Discerning of Spirits: The Objective, Biblical Means to Discern Spirits by Christian apologist Bob DeWaay:
There is another possibility that we need to consider [re. the discerning of spirits]. A spirit might be "from God," and yet it might be a bad thing. This is because of the judgment of reprobation. Consider the case of Ahab being deceived by 400 prophets. Only one prophet, Micaiah, had a different message. Here is what the Lord showed Micaiah:

And Micaiah said, "Therefore, hear the word of the Lord. I saw the Lord sitting on His throne, and all the host of heaven standing by Him on His right and on His left. And the Lord said, 'Who will entice Ahab to go up and fall at Ramoth-gilead?' And one said this while another said that. Then a spirit came forward and stood before the Lord and said, 'I will entice him.' And the Lord said to him, 'How?' And he said, 'I will go out and be a deceiving spirit in the mouth of all his prophets.' Then He said, 'You are to entice him and also prevail. Go and do so.' Now therefore, behold, the Lord has put a deceiving spirit in the mouth of all these your prophets; and the Lord has proclaimed disaster against you." (1 Kings 22:19-23)

Ahab did not want the truth. He wanted to have the prophets justify his own desires by making those desires a "word from God." Because Ahab did not have a love for the truth, God sent a deceiving spirit to judge Ahab.

The New Testament warns us about the same thing:

[A]nd with all the deception of wickedness for those who perish, because they did not receive the love of the truth so as to be saved. And for this reason God will send upon them a deluding influence so that they might believe what is false, in order that they all may be judged who did not believe the truth, but took pleasure in wickedness. (2Thessalonians 2:10-12)

This is in the context of antichrist's false signs and wonders. Those who do not love the truth (as shown by the fact that they have the truth available but they do not listen to it) may find themselves in a situation where God allows evil spirits to deceive them. This is a very sobering possibility. It is essential that we care deeply about the spiritual source of whatever teachings we listen to.

It is also possible that a spirit may be saying something true and not be from God. Consider the slave girl with a "spirit of divination":

And it happened that as we were going to the place of prayer, a certain slave-girl having a spirit of divination met us, who was bringing her masters much profit by fortunetelling. Following after Paul and us, she kept crying out, saying, "These men are bond-servants of the Most High God, who are proclaiming to you the way of salvation." And she continued doing this for many days. But Paul was greatly annoyed, and turned and said to the spirit, "I command you in the name of Jesus Christ to come out of her!" And it came out at that very moment. (Acts 16:16-18).

What she said was the truth. So how do we know the spirit within her was not from God? We know by the fact that she was using a forbidden technique – fortunetelling. Techniques are not neutral. (Online source)
So it is with CSM; its practice is not neutral, and it is in fact, a repudiation of the proper Christian spirituality of Sola Scriptura.
See also:
RICK WARREN AND PETER SCAZZERO UP TO MONK-EE BUSINESS
MARTIN LUTHER ON SPIRITUAL DISCIPLINES
CONTEMPLATIVE SPIRITUALITY CATALYST PETER SCAZZERO
CONTEMPLATIVE SPIRITUALITY OF RICHARD FOSTER ROOTED IN THE EASTERN DESERT AND THOMAS MERTON
CALVINIST CONTEMPLATIVE/CENTERING PRAYER?
DONALD WHITNEY AND EVANGELICAL CONTEMPLATIVE SPIRITUALITY/MYSTICISM