By Ken Silva pastor-teacher on Oct 18, 2011 in AM Missives, Current Issues, Emergence Christianity, Emergent Church, Features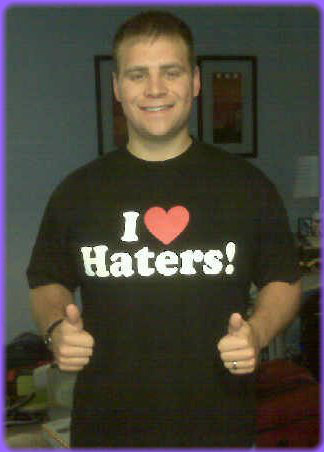 In pieces like Andrew Marin Methodology here at Apprising Ministries is "the President and Founder of The Marin Foundation" and author of the book Love Is An Orientation. It's interesting to note that Emerging Church guru Brian McLaren does the foreword to Marin's book.
Though using many of the EC buzzwords Marin, at this time anyway, still has the reputation of taking a conservative evangelical view concerning the deviant and sinful lifestyle of having sexual relations with another of the same sex i.e homosexuality. However, in Jay Bakker, Homosexuality, And Gospel Reductionism I told you of his promoting Bakker.
We have good reason to wonder where Marin actually does stand on this critical issue. For you see, gay affirming "pastor" Jay Bakker is the point man to advance the pro-homosexual agenda for the neo-liberal cult of the Emergent Church aka the Emerging Church.
Earlier Marin woud tweet:
It leads us to his post Cowards and Keyboards; since he's one who often appears to boast of his love, I offered the following comment:
See also:
ANDREW MARIN AND PHYLLIS TICKLE