By Ken Silva pastor-teacher on Sep 27, 2011 in Current Issues, Features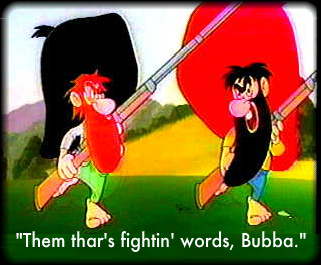 Leading non-denominational online apologetics and discernment work Apprising Ministries continues surveying the evangelical landscape during this nauseating New Downgrade No-Controversy.
Things are worse than you probably even know; you will come to see that not even the non-negotiable cardinal doctrine of the Holy Trinity will be safe within the Reformed sectors of the church visible.
You're probably aware that Oneness Pentecostal and Word Faith mogul "Bishop" T.D. Jakes will be in Elephant Room 2, which I discuss in James MacDonald, T.D. Jakes & The Trinity.
So to help you get an idea of where this debate must head, I give you the following [circa 1985] from The John Ankerberg Show. I have the entire series as well as the transcripts, so this is likely just beginning:
Part 1
Part 2
Part 3
Part 4
Part 5
You can find the rest of these segments here.
See also:
KEEPING YOU APPRISED OF: THE HOLY TRINITY
PHIL JOHNSON: POSTMODERNISM EVEN WORSE THAN MODERNISM