By Ken Silva pastor-teacher on Sep 25, 2011 in AM Missives, Current Issues, Emergence Christianity, Emergent Church, Features, Rob Bell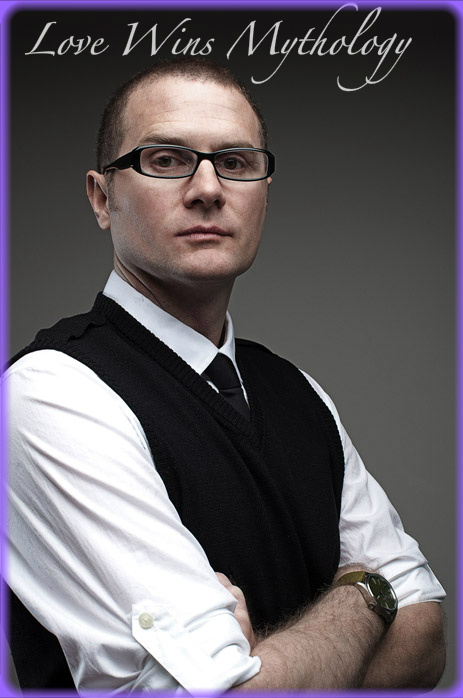 Apprising Ministries has been busy documenting for you the very rapid penetration of apostasy into the heart of the mainstream evangelical community—particularly in its younger sectors—because of its ongoing embrace of the sinfully ecumenical neo-liberal cult of the Emergent Church aka the Emerging Church.
You really need to know that those spreading rumors of its demise are woefully misinformed. The EC hasn't died; it's morphed into the Emerging Church 2.0 with its own postmodern Progressive Christian theology.
These rebels against the final authority of the Word of God will often refer to under their silly circus "big tent" as Emergence Christianity.
At the core of this lunacy in the Lord's name is its highly subjective Contemplative Spirituality/Mysticism (CSM) ala Living Spiritual Teacher and Quaker mystic Richard Foster and his spiritual twin Dallas Willard. [1]
It's simply beyond question that a leading spokesman for all of this is the Emerging Church apostate rock star pastor Rob Bell, who's been co-teaching pastor at Mars Hill Bible Church (MHBC) along with his good friend, the equally heretical Shane Hipps.
You're most likely aware that last week Bell announced he was stepping down from that role. Today Rob Bell explained his reasoning to MHBC as Christian Post reporter Nicola Menzie tells us in 'Love Wins' Author Rob Bell Tells Mars Hill His Departure Is 'No Surprise':
Rob Bell, pastor of Mars Hill Bible Church in Michigan, stood before his 7,000-member congregation Sunday to discuss his departure from the ministry he founded more than 12 years ago.

Telling Mars Hill Bible Church members that they would "be fine," Bell spent much of his half-hour sermon discussing the new calling he felt had been placed on his life to "share God's love" in new ways, according to ABC 13.

That new calling for his life involves moving his family to Los Angeles within the year to undertake several projects, which include penning more books and undertaking speaking engagements, such as his "Fit to Smash Ice Tour" in Canada and the U.S.

Bell, 41, also informed the Mars Hill congregation that he would not be starting a new church, WZZM 13 reports. According to congregants who posted their reactions on Twitter, Bell's remarks were very emotional…

Bell, who received a standing ovation as he concluded his remarks Sunday, will continue preaching at Mars Hill Bible Church until he departs in December… (Online source)
________________________________________________________________________________
End notes:
Back to note 1 — You can follow some of the corrupting results of this spurious CSM as well as how far its spread already e.g. in Tim Keller Emerging As Contemplative Proponent and Dr. Ed Young Promoting Contemplative Spirituality/Mysticism For His Southern Baptists.
See also:
ROB BELL AND POSTMODERN NEO-LIBERALISM