By Ken Silva pastor-teacher on Jul 20, 2011 in Current Issues, Emergence Christianity, Emergent Church, Features, Homosexuality/"Christian"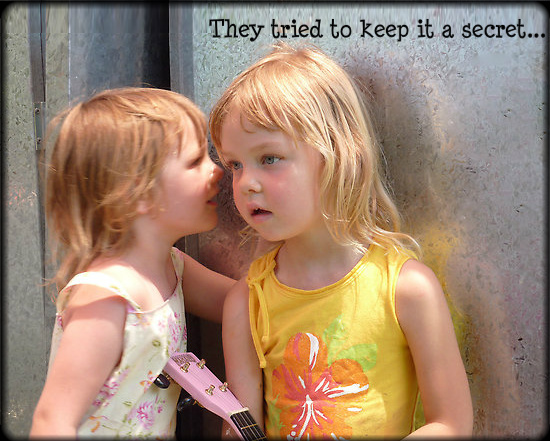 Broad Road Of Reimagined Religion
As 1 Peter 4:17 judgments sent by Jesus fall through the growing spiritual darkness the online apologetics and discernment work Apprising Ministries continues documenting the falling away of the evangelical church.[1]
One such judgment can be seen e.g. in Doug Pagitt And The Emerging Church Gay Agenda[2] where these neo-liberals are making a real push into the younger sectors of evangelicalism, which are already largely infected with their Emergent spiritual cancer.
One of the pet projects right now in the EC is convincing these poorly taught younger evangelicals that the deviant and sinful lifestyle of having sexual relations with another of the same sex, i.e homosexuality, is a viable one for the regenerated Christian.[3]
Here in this follow up to Oral Roberts' Grandson Coming Out As A Homosexual you'll see the battle lines are indeed closer to the so-called conservative Christian community than many people think. While the late Oral Roberts was more closely aligned with prosperity preachers in the Word Faith movement, his very good friend Billy Graham helped give him a lot of credibility in more conservative circles.[4]
In that article I introduced you to Randy Roberts Potts, who is the grandson of the flamboyant faith healer. I told you Potts "preached" his sermon Miracles and Mendacity, which you can see in the video below, last Sunday at a spiritual blackhole called All Souls Unitarian Church (ASUC) as part of its Summer Sermon Series—Re-Imagining Religion. As a quick aside, to show you how far into the spiritual Twilight Zone ASUC has traveled, consider some of the highlights of this series thus far:
Rev. Victor Parachin, Meditation teacher who has reconfigured the relevance of Buddhism for the western world; Imam Arthur Farahkhan, former leader in the Nation of Islam has had to reconsider his Muslim faith for a more inclusive world; Rev. Tamara Lebak, ASUC associate pastrix, on a religious journey from mysticism, to atheism, and back again, which includes a continued effort to reconstruct a theology that reclaims Jesus. (adapted from Online source)
And there's more spiritual shenanigans to come with:
Bishop Carlton Pearson on July 24, fourth-generation Pentecostal preacher converted to universalism and now continues a journey toward freer faith, with his own Gospel of Inclusion; Rev. Gerald L. Davis on July 31, ASUC Adjunct Minister and thrice-reborn Baptist whose faith journey brought him to the United Church of Christ and then to Unitarian Universalism; Rev. Marlin Lavanhar on Aug. 14, ASUC Senior Minister who'll re-imagine Humanism and explore why someone who doesn't believe in God would still want to be a member of a church.
(adapted from Online source)
We'll leave aside that in the real world "church" by definition only consists of those called out to worship God in Jesus Christ. Now you may tempted to think that I'm reaching here and this really doesn't have anything to do with the current state of evangelicalism. Well, you'd better think again as you look at just who the special guest myth-spinner is on August 7, because the name has already appeared many times before here at AM:

You may recall I told you about Dowd's science fiction Christianity in Michael Dowd & Spencer Burke—Integrity And Evolutionary Christianity (Part 2) and Doug Pagitt Points Us To Evolutionary Evangelist Michael Dowd; so you see, Michael Dowd comes highly recommended by two of the biggest names in the Emergent Church. You need to realize that the speakers re-imagining religion at ASUC are not the only ones who're putting various ingredients of religion into a spiritual blender and hitting purée.
Sure, they're a little further along down that broad road of religion, which Jesus says leads to destruction (cf. Matthew 7:13). However, as we consider the Wild Goose Chase of the Emerging Church, we see Dowd's evolutionary fables, EC icon Rob Bell arguing for universalism in his Love Wins mythology, Doug Pagitt Excited About Interfaith Powwows At Solomon's Porch and Emerging Church Leader Samir Selmanovic Worships With Witches. It's only a matter of time before there's more convergence with such as these.
A Sad Story From The Roberts Family Is Emerging Through Randy Roberts Potts
Returning more specifically to ASUC "guest minister" Randy Pott's preaching in his sermon below, he begins with a discussion of mendacity as it applies to the movie Cat On A Hot Tin Roof. He tells us that Brick, the main character of the movie, states the following, "Mendacity is the system we live in; liqueur's one way out, and death's the other." Potts says of this Brick, "all gay men and and women watching at the time, knew instinctively, was one of them."
He then recounts the hiding and hypocrisy that Brick, "as a gay man," was forced endure and shares the tragic story below of his:
uncle, [who] like Brick, like myself, married young; had beautiful children. And, in his late thirties, drove himself out to a country road and shot himself in the heart. For Brick liqueur was the escape; and for my uncle, it was a .25 caliber pistol. (1:24-1:48)
Having a younger brother who committed suicide not too long ago I know firsthand the pain that causes. The uncle to which Potts refers is Robert Rogers, "the 37-year-old son of the evangelist Oral Roberts,…the oldest son of the television evangelist."[5] In Oral Roberts' son found dead in car, a report from June of 1982, we find out:
Ronald D. Roberts, elder son of Oral and Evelyn Roberts, was found dead Wednesday, the victim of an apparently self-inflicted gunshot wound.

Roberts, 37, died from a single .25-caliber gunshot wound to the heart, Osage County Sheriff George Wayman said. [He also] said…"tow [sic] or three" notes were found in Roberts' apartment…

Wayman declined to discuss in detail the contents of the notes. But he said although none of the notes mentioned suicide, they left the impression Roberts intended to take his own life.
(Online source)
There's more to the story that not many knew prior to Randy Potts' coming out about it. David Taffet, staff writer for something called DallasVoice.com—The Premier Media Source For LGBT Texas, tells us last year in Oral Roberts' gay grandson speaks out that "it was pretty common knowledge in the LGBT community that Oral Roberts had a gay son, in the family and at church it was a big secret." He continues:
Potts said he didn't know himself until fairly recently. "In the gay community people knew that," he said. "In my family it was utter heresy that I mentioned it."

He said the "the act of saying it publicly" has estranged most of his family from him.
(Online source)
Now we have the background for a sad story in the Roberts family, which is emerging through Randy Roberts Potts and his message of mendacity. Returning to his talk as ASUC, Potts discusses the word mendacity, which is to have the quality of being mendacious, meaning to be given to falsehood, i.e. lie. However, being a bit postmodern and using some circuitous reasoning, Potts eventually emerges with a definition of mendacity that encompasses making something right, or to make amends.
So he asks, "how can mendacity be an attempt to make things right?" Leaving this aside, and simply working with his premise, it's not hard to feel for Potts as he goes on to tell us about the circus he saw as a grandson of Word Faith healer and prosperity preacher Oral Roberts. He describes his struggle dealing with his sexuality, how difficult this was within a whacked fundamentalist Christian setting, his marriage, and his divorce. I do feel sorry for him because it's really a story of his own personal apostasy from the Christian faith.
Around 17:40 in Potts tells us of several ghosts that helped destroy his marriage, one of which was "the ghost of a man who shot himself," his uncle Ronald David Roberts—whom he says Oral Roberts had hoped would one day take over his ministry for him. Potts tells us that Ronnie, as he was known to the family, was "by all accounts, one of the most brilliant men anyone who came across his path had ever met." He informs us Ronnie even taught English, Russian, and Chinese at a local Tulsa high school.
Then sadly, says Potts, by his "mid thirties" Ronnie Roberts would be divorced and tragically take his own life; "six month after coming out [as a homosexual] to Troy Perry, founder of the first gay-friendly congregation in Los Angeles." In closing this, for now, as Potts continues it becomes painfully obvious that his uncle's suicide has hurt him very deeply; and we do pray for him. May our gracious God grant Randy Roberts Potts repentance and forgiveness of his sins in Jesus' Name, which will bring him the peace he seeks.
We do thank God that Potts has already read this work:
However, at this time unfortunately, he's chosen to mock Christianity and to surround himself with teachers to tickle his ears (cf. 2 Timothy 4:3-4). This becomes plain about the 19:47 mark as Potts begins talking about former Word Faith properity preacher and now universalist Carlton Pearson. If you don't know, during the 1990's Pearson—who was actually mentored by Oral Roberts—was pastor of a thriving WF megachurch called Higher Dimensions Evangelistic Center, which Randy Potts hinself used to attend.
Already off the rails, Pearson would finally become a full-on spiritual train wreck by 2002 when he began teaching a form of Christian Universalism remarkably close to the Love Wins mythology laid out recently by Emerging Church pastor Rob Bell. If you think that these movements aren't intersecting, then I would offer that you need to begin paying closer attention to the didaskaliais daimonion (doctrines of demons, cf. 1 Timothy 4:1), because the lie of universalism just happens to be one of their favorite teachings.
________________________________________________________________________________
End Notes:
BACK TO POST 1 – Much of what's now happening in the mainstream of the visible church can be traced back to a foolish decision on the part of evangelical leaders to embrace the sinfully ecumenical neo-liberal cult of the Emergent Church aka the Emerging Church, which has now been upgraded to the Emerging Church 2.0—with its newer, more clearly delineated, postmodern Progressive Christian theology. Underneath their circus "big tent" form of universalism these rebels against the final authority of the Word of God will often refer to this as Emergence Christianity.
BACK TO POST 2 – Doug Pagitt, heretical universalist pastor of Solomon's Porch where his equally heretical friend Tony Jones is his "theologian in residence," comprise the unholy EC trinity of apostates along with Living Spiritual Teacher and EC guru Brian McLaren.
BACK TO POST 3 – I've been doing what I can to remind you that looming only slightly off the horizon of the mainstream evangelical community there is indeed a same-sex storm right now gathering hurricane force. The evil influence of the Emerging Church is really going to be felt in the arena of a growing acceptance of homosexualty within mainstream evangelicalism.
BACK TO POST 4 – http://tiny.cc/ie7sm, accessed 7/20/11.
BACK TO POST 5 – http://tiny.cc/b3zwq, accessed 7/20/11.
See also:
ROB BELL AND CHRISTIAN UNIVERSALISM
DOUG PAGITT AND CHRISTIAN UNIVERSALISM
SPENCER BURKE: CHRISTIAN UNIVERSALIST WHO BELIEVES IN HELL
SAMIR SELMANOVIC: GOD IS FATHER OF All RELIGION
THE EMERGING CHURCH AND THE WILD GOOSE CHASE INTO PROGRESSIVE CHRISTIANITY
THE EMERGING CHURCH AND TRANSGENDER AGENDA IN ELEMENTARY SCHOOLS