By Ken Silva pastor-teacher on Mar 10, 2011 in AM Missives, Current Issues, Dallas Willard, Emergence Christianity, Emergent Church, Features, Richard Foster, Southern Baptist Convention, Spiritual Formation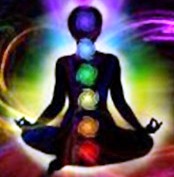 A while back Apprising Ministries, a leading online apologetics and discernment work, told you that Rick Warren And Peter Scazzero Are Up To Monk-ee Business and also asked is: Tim Keller Endorsing Counter-Reformation Contemplative Spirituality? 
Briefly, Leadership Network's propped up Purpose Driven Pope Rick Warren has actually been been up to spiritual monk-ee business for years now in opening the door for corrupt Contemplative Spirituality/Mysticism (CSM) ala Living Spiritual Teacher and Quaker mystic Richard Foster—and his spiritual twin Dallas Willard—within the mainstream of evangelicalism.
You need to understand that this spurious CSM is basically reimagined Roman Catholic mysticism allegedly "discovered" by Foster, and now perpetrated within the mainstream of evangelicalism as supposed Spiritual Formation—with an able assist from his running mate Willard; both were key mentors of the sinfully ecumenical neo-liberal cult of the Emergent Church aka the Emerging Church.
CSM was a core doctrine in the EC right from its hatching in Hell and plays a crucial role in the development of its postmodern Progressive Christian theology—a Liberalism 2.0—that they often refer to under their circus "big tent" as Emergence Christianity.
The truth is that the very rotten core practice of this CSM is Contemplative/Centering Prayer, which is sometimes referred to as practicing "silence and solitude" or by the ridiculous moniker "wordless prayer"; but it's actually a type of meditation in an altered state of consciousness that's virtually identical to that practiced in Eastern religions such as Zen Buddhism and the transcendental meditation of Hinduism.
And yet this kind of spurious spiritual formation—so-called "Christian" mysticism, which really developed in the antibiblical monastic traditions of apostate Roman Catholicism, is now showing up in more and more evangelical churches.
The following comes from a series called Gospel Spirituality-MCM by New Calvinist Dr. Tim Keller:
As you can also see in Meditation What it is? , "This talk was given during a leadership training session at Redeemer Presbyterian Church in New York City" October 5, 1998:
In this myth of meditation Dr. Keller teaches us something that is not Biblical meditation and counter to sola Scriptura:
Meditation is sensing with the mind instead of just thinking… I'm talking about seeing even though I'm not seeing anything… In other words, by letting your heart sense the truths rather than simply understanding them you've begun to meditate. Meditation is to bring the truth in contact with the heart until the Triune God becomes so real to you that you seek Him with all your being."
So this is where I'm going to recommend an afternoon meditation for you; here it goes:
If meditation really is to bring the truth in contact with the heart so that you seek God with all your being, then just how is it these vaunted Roman Catholic mystics, who had forgotten more about meditation than Dr. Keller will ever know, never discovered the truth concerning actual Gospel of Jesus Christ?

 They denied that salvation by God's grace alone, through faith alone, in the finished work on the Cross of Christ alone, and remained slaves to the spiritual bondage of apostate Roman Catholicism, which Dr. John MacArthur rightly stated is, "Satan's best front for the Kingdom of God."
The more time I spend contemplating the subject, it seems to me—in my heart—I really believe that the truth is Jesus would say of such as these:
Let them alone; they are blind guides. (Matthew 15:14)
See also:
TIM KELLER AND CONTEMPLATIVE PASTRIX ADELE CALHOUN
WHAT'S GOING ON WITH DR. JOHN PIPER?
ACTS 29 NETWORK AND REFORMED COUNTER REFORMATION SPIRITUALITY?