By Ken Silva pastor-teacher on Jan 11, 2011 in Current Issues, Features, Roman Catholicism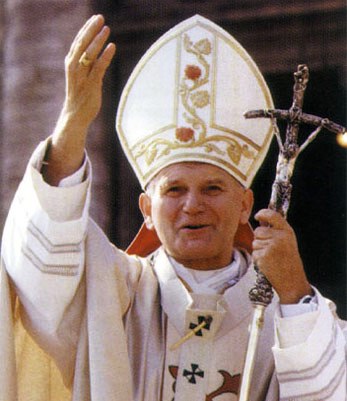 As Apprising Ministries covers the slide into apostasy within mainstream evangelcialism we can observe Purpose Driven Pope Rick Warren, a most prominent "Protestant" Southern Baptist minister, is Double-Minded On The Reformation And Roman Catholicism; or take the sinfully ecumenical neo-liberal cult of the Emergent Church aka the Emerging Church with its new version of Progressive Christian theology under their spiritual circus "big tent" Emergence Christianity. 
Part of its legacy already is creating the current fad of Protestant evangelicals practicing corrupt Contemplative Spirituality/Mysticism (CSM) ala Living Spiritual Teacher and Quaker mystic Richard Foster—and his spiritual twin Dallas Willard. I've mentioned many times before that this spurious CSM under the quise of Spiritual Formation, with it's main vehicle of Contemplative/Centering Prayer (CCP)—meditation in an altered state of consciousness—was a core doctrine from the EC's evil inception. 
You need to realize that this neo-Gnosticism—gleaned originally from pagan sources—would flower within the antibiblical monastic traditions of apostate Roman Catholicism and is inherently hostile to sola Scriptura; so its really no surprise that those who practice CSM will eventually bear the same fetid fruit of quasi-universalist Roman Catholic mystics. For the Protestant it begins with an ecumenism, which eventually ends up with the acceptance of the Roman Catholic Church as a Christian organization. 
However, if this is true; then the Protestant Reformers would have to have been in error because the Roman Catholic Church still teaches the exact same dogma concernig soteriology i.e. salvation as it did when Martin Luther nailed the Theses to the door of his church; and not even someone as smart as e.g. the compromised Norman Geisler can get around it. Consider the following in Catechism of the Catholic Church screen shot here from the Vatican Library itself: 
"Outside the Church there is no salvation"

846 How are we to understand this affirmation, often repeated by the Church Fathers?335 Re-formulated positively, it means that all salvation comes from Christ the Head through the Church which is his Body:

Basing itself on Scripture and Tradition, the Council teaches that the Church, a pilgrim now on earth, is necessary for salvation: the one Christ is the mediator and the way of salvation; he is present to us in his body which is the Church. He himself explicitly asserted the necessity of faith and Baptism, and thereby affirmed at the same time the necessity of the Church which men enter through Baptism as through a door. Hence they could not be saved who, knowing that the Catholic Church was founded as necessary by God through Christ, would refuse either to enter it or to remain in it.336 (Online source) 
This remains the position of the Roman Catholic Church; indeed, these dogmas of Roman Catholicism cannot be changed. Jimmy Akin, Director of Apologetics and Evangelization for Catholic Answers, a premiere pro-Roman Catholic apologetic organization, confirms this. Writing in the December 1997 issue of This Rock Akin correctly points out:
The anathemas [of Trent] do not apply today, since the 1983 Code of Canon Law (CIC) abolished the canonical penalty of anathema, which was a form of excommunication. This does not mean that the [Roman Catholic] Church no longer rejects the beliefs that had been anathematized. The formula "let him be anathema" is a traditional expression that ecumenical councils used when making infallible definitions.

Therefore, the dropping of the canonical penalty of anathema does not "undo" the infallible definitions expressed in Trent's canons. An infallible definition, by its very nature, can never be "undone." The [Roman Catholic] Church still believes and teaches all the definitions Trent issued.
Furthermore, even though a person no longer incurs anathema by violating the canons of Trent, he still may incur excommunication. Many of Trent's definitions concern articles of faith, and for a Catholic to doubt them culpably or to deny them constitutes heresy (CIC 751), which in turn incurs excommunication (CIC 1364 §1)
(Online source, emphasis added).
So why all the romancing of Rome in squishy pretending to be Protestant evanjellyfish?
See also:
RICK WARREN AND ROMAN CATHOLICS
PETER SCAZZERO PROMOTED BY RICK WARREN
TIM KELLER ALSO PROMOTING MYSTIC GURU PETER SCAZZERO?
PETER SCAZZERO RECOMMENDING CONTEMPLATIVE/CENTERING PRAYER
NEW CALVINISM'S MARK DRISCOLL ENCOURAGES CONTEMPLATIVE SPIRITUAL DISCIPLINES?
ACTS 29 NETWORK AND REFORMED COUNTER REFORMATION SPIRITUALITY?
DONALD WHITNEY AND EVANGELICAL CONTEMPLATIVE SPIRITUALITY/MYSTICISM