By Ken Silva pastor-teacher on Nov 10, 2010 in AM Missives, Current Issues, Devotions, Emergence Christianity, Emergent Church, Features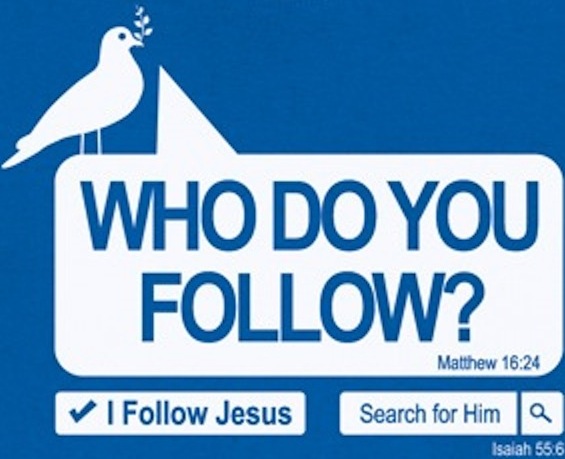 For if someone comes and proclaims another Jesus than the one we proclaimed, or if you receive a different spirit from the one you received, or if you accept a different gospel from the one you accepted, you put up with it readily enough. 
(2 Corinthians 11:4)
Is Another Jesus Then Also The Same Jesus?
As part of our online apologetics and discernment work Apprising Ministries has has told you that apostatizing pretending to be Protestant evangelicalism is paying a heavy price for its foolish embrace of the sinfully ecumenial Emerging Church aka Emergent Church—which has grown into a full-blown neo-liberal cult operating within its walls.
These messed-up mystics like EC rock star pastor Rob Bell, and heretical quasi-universalist Emerging Church pastor Doug Pagitt who heads the Emergent Solomon's Porch where the equally heretical Tony Jones happens to be his "theologian in residence," have perverted the faith with their ne0-Gnostic delusions received from practicing Contemplative Spirituality/Mysticism. Now the warped and toxic teachings of an upgraded Emergent Church 2.0 have morphed into its "big tent" postmodern Progressive Christianity aka Emergence Christianity. The two main apostates behind this neo-liberalism are Living Spiritual Teacher and EC guru Brian McLaren along with his good friend Dr. Philip Clayton of the Transforming Theology network and the United Methodist Church's Claremont School of Theology.
A main shtick of the Emerging Church 2.o is allegedly learning about God from other religions, as well as supposedly how He's working within them. For example, in Emerging Church Leader Samir Selmanovic Worships With Witches I reminded you that with pieces like God Is Father Of All Religion I have introduced you to one of the lesser known EC luminaries, and one of their up-and-coming ear-ticklers, Samir Selmanovic. Selmanovic, an interspiritual advocate, is "an ordained pastor of the Seventh-day Adventist church" whose website tells us that he's "been integral to the birth of the emerging church movement, serving as a member of the Coordinating Group of Emergent Village, as well as representing emergents at the Interfaith Relations Commission of the National Council of Churches."[1] 
Just a couple of years ago, in a book which was edited by that dubious duo of Tony Jones and Doug Pagitt, Selmanovic shared with us the EC 2.0 postmodern progressive Christian view of the "Gospel" when he mused this mythology:
Can it be that the teachings of the gospel are embedded and can be found in reality itself rather than being exclusively isolated in sacred texts and our interpretations of those texts? If the answer is yes, can it be that they are embedded in other stories, other peoples' histories, and even other religions?…
God's table is welcoming all who seek, and if any religion is to win, may it be the one that produces people who are the most loving, the most humble, the most Christlike. Whatever the meaning of "salvation" and "judgement," we Christians are going to be saved by grace, like everyone else, and judged by our works, like everyone else…
For most critics of such open Christianity, the problem with inclusiveness is that it allows for truth to be found in other religions. To emerging Christians, that problem is sweet… Moreover, if non-Christians can know our God, then we want to benefit from their contribution to our faith.[2]
No doubt this sounds sweet to self-centered prissy postmoderns living in their Wonderland of Humpty Dumpty language, but according to the Bible, other religions do not serve the one true and living God — No, I imply that what pagans sacrifice they offer to demons and not to God. I do not want you to be participants with demons (1 Corinthians 10:20). Further, God tells us no human being seeks Him on their own — The Lord looks down from heaven on the children of man, to see if there are any who understand, who seek after God. They have all turned aside; together they have become corrupt;
there is none who does good, not even one (Psalm 14:2-3; cf. Romans 3:10-12). And it makes no difference whether "emerging Christians" believe it or not, the Bible is clear that  non-Christians cannot know God:
In their case the god of this world has blinded the minds of the unbelievers, to keep them from seeing the light of the gospel of the glory of Christ, who is the image of God.
(2 Corinthians 4:4)
You see, the Gospel isn't about cosmic fire insurance; nor is it God is working in all religions, because some people feel "we Christians are going to be saved by grace, like everyone else." In fact, the Good News needs to be seen in light of the Bad News: [W]hoever does not obey the Son shall not see life, but the wrath of God remains on him (John 3:36). If you're starting to feel condemned and hopeless, then you're tracking with me:
Wretched man that I am! Who will deliver me from this body of death? Thanks be to God through Jesus Christ our Lord! So then, I myself serve the law of God with my mind, but with my flesh I serve the law of sin. (Romans 7:24-25)
Once you understand that Christ died for sinners, not the non-existent righteous, you should begin to see the glorious Gospel of repentance and forgiveness of sins in Jesus' Name in whole new light:
"let it be known to all of you and to all the people of Israel that by the name of Jesus Christ of Nazareth, whom you crucified, whom God raised from the dead—by him this man is standing before you well.  This Jesus is the stone that was rejected by you, the builders, which has become the cornerstone. And there is salvation in no one else, for there is no other name under heaven given among men by which we must be saved." (Acts 4:10-12)
Which now brings us full circle in this short Bible teaching; did you catch that, the name of Jesus Christ of Nazareth; this is the Jesus—God Himself in human flesh—that Christ [Who] died for our sins in accordance with the Scriptures,…was buried,…[and]…was raised on the third day in accordance with the Scriptures (cf. 1 Corinthians 15:3-4), and Who was proclaimed by His Apostles. The truth is, any other person than this is another Jesus, and the Scriptures tell us we should not put up with any other teaching, nor with those who would teach it. In closing this, for now, because these apostate fools have been accepted as genuine Christians—using the Emerging Church 2.0—I'll give you an example of how tolerating another Jesus is a whole lot closer to mainstream evangelicalism than you may even know.
One of the theologians working with panentheist progressive/liberal theologian Dr. Philip Clayton, in cobbling together this "big tent" version of Progressive Christianity [read: universalism], is his uber-liberal friend Harvey Cox. Last March, in Brian McLaren And His New Emerging Progressive Theology, I told you that in his latest book A New Kind of Christianity McLaren has begun laying out systematically the newer postmodern form of progressive Christianity—Liberalism 2.0—that the EC 2.0 has been advancing through its Emergence Christianity; and McLaren's quite clear that he's drawing much from The Future of Faith by Harvey Cox. "Hey, wait a minute," you may wonder, "what's all this got to do with Deepak Chopra?' That's a very good question; and so, now I'll tell you.
Take a look at the endorsements on the back cover of Cox' book; they are most revealing that, with this Emergence progressive Liberalism 2.0, we're heading straight into a Global Religion:
 
Leaving aside the others, I've pointed out before, when a pantheist proponent of New Spirituality aka New Age like Deepak Chopra can sign on to your "big tent" supposed "resurrection of a new global Christianity," then it's safe to say that you've officially departed from anything even remotely resembling the historic, orthodox, Christian faith. In an interview carried by Reuter's a couple of years ago Deepak Chopra, another Living Spiritual Teacher along with Brian McLaren, was promoting his book The Third Jesus: The Christ We Cannot Ignore. Now, who do you suppose we find listed first under "Reviews" for this book at Deepak Chopra's website, which is also the first recommendation on its back cover; one Harvey Cox:
O sure, Deepak Chopra is like Jesus; wait a minute, I need to take a sip of my icy hot coffee. Okay; so just who is this Jesus that Cox tells us is so "thoughtfully" presented as "more available" to pouty "post-modern people?" Well, Deepak dreams:
According to spiritual guru Deepak Chopra, there are three interpretations [of Who Jesus is]. In his book "The Third Jesus," published this week, Chopra says there is a "sketchy historical figure," a second "abstract theological creation" and a third Jesus with the highest level of enlightenment — what Chopra calls God-consciousness.
"I want to offer the possibility that Jesus was truly, as he proclaimed, a savior," Chopra wrote. "Not the savior, not the one and only Son of God. Rather Jesus embodied the highest level of enlightenment. (Online source)
What a shock; yeah, turns out that "Jesus" was an enlightened teacher of New Spirituality…um…well, just like Deep Chopra. To quote that great Marine theologian Gomer Pyle, "Surprise, surprise, surprise!" The problem for these snake oil salesmen, however, is that the eyewitness testimony completely blows up their idol of self. According to John's deposition in the Gospel of John we find Jesus telling us He's the eternal God come in human flesh — "I said, therefore, to you that you will die in the sins of you, unless for not you believe that I Am, you will die in the sins of you" (John 8:24, literal Greek). And as far as Chopra chortling Jesus was merely "a savior;" sorry about that chief, the Apostle John—who didn't come along two thousand years after the fact making stuff up—is crystal clear as to what Jesus taught him — And we have seen and testify that the Father has sent his Son to be the Savior of the world. (1 John 4:14)
Let's be plain here; such as these are welcome to their beliefs however, they are following deceitful spirits and teachings of demons (cf. 1 Timothy 4:14) and therefore, their musings of myth should be ignored. With the "resurrection of a new global Christianity," which the Emerging Curch 2.0 is pawning off as their "big tent" postmodern Liberalism 2.0 of Progressive Christianity [read: universalism], we are being sold another Jesus as you can also see in my article Will The Real Jesus Please Stand Up?
_________________________________________________________________________
Endnotes
[1] http://www.samirselmanovic.com/about/, 11/8/10.
[2] Samir Selmanovic, "The Sweet Problem of Inclusiveness – Finding Our God in the Other," in An Emergent Manifesto of Hope, Doug Pagitt and Tony Jones editors [Grand Rapids: Baker,
2007], 192, 195, 196, emphasis mine.
See also:
WHAT'S NEW AT THE BUILD-A-GOD SHOP
SAMIR SELMANOVIC DEFENDS WORSHIPPING WITH WITCHES
LIBERALISM 2.0 THE NEW PROGRESSIVE CHRISTIAN THEOLOGY
MICHAEL DOWD & SPENCER BURKE—INTEGRITY AND EVOLUTIONARY CHRISTIANITY (PART 2)
APPRISING MINISTRIES WITH A PEEK AT THE COMING SOTERIOLOGY OF EMERGENCE CHRISTIANITY
EMERGING CHURCH PROPHETS FOLLOWING THEIR OWN SPIRIT