By Ken Silva pastor-teacher on Jul 5, 2010 in AM Missives, Current Issues, Features, Homosexuality/"Christian"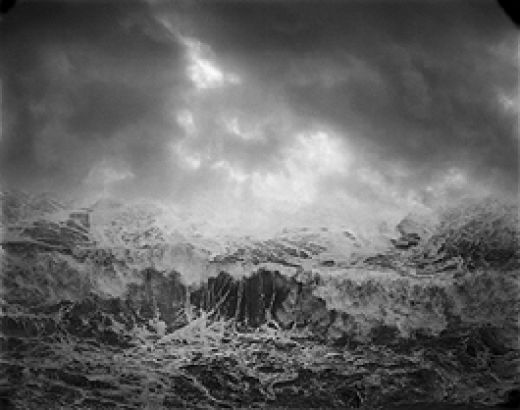 For it is time for judgment to begin at the household of God; and if it begins with us, what will be the outcome for those who do not obey the gospel of God? (1 Peter 4:17)
One Ignores God's Word At Their Own Peril
Here's very good reason why in posts like Ex-Homosexual Friend Of Apprising Ministries I've been warning you here at Apprising Ministries  that there's a very dark and threatening same-sex storm, right now, approaching hurricane force, and which is currently only slightly off the coast of your own local church.
And now the PCUSA, another of the nearly dead mainline denominations, took another giant step further into apostasy as we see in this report below from Lillian Kwon of The Christian Post:
A pro-gay marriage candidate was elected Saturday to serve as moderator of the Presbyterian Church (U.S.A.) for the 219th General Assembly. Cynthia Bolbach, an elder from Arlington, Va., was the only candidate out of six to express unqualified support for same-sex marriage, as reported by the denomination.

"Who poses the greatest threat to the institution of marriage: Larry King who has been married 8 times" or a gay couple (friends of hers) in Washington, D.C., who have been together for 62 years and who got married two weeks ago?" she said, according to The Layman.

The debate over homosexuality has persisted in the PC(USA) for decades… (Online source)
Well, here's the truth; it's absolutely asinine that "debate over homosexuality" would persist at all in any truly Christian denomination. The Bible couldn't be clearer that unrepentant practice of sexual relations with a member of the same sex i.e. homosexuality is the sin of sexual immorality.
As the great defender of the historic, orthodox, Christian faith, Dr. Walter Martin (1928-1989), said of homosexuality back in the 1970's: "What really is there to discuss; if, you believe what the Scripture says. But tragically, there's a rapidly growing section of squishy evanjellyfish which simply does not believe the Bible.
This is leading to very rough spiritual waters dead ahead…
See also:
HOMOSEXUAL LOBBY DIVIDING THE VISIBLE CHURCH
THE SIN OF HOMOSEXUALITY IS DIFFERENT 
COUNTRY SINGER AND DEVOUT CHRISTIAN CHELY WRIGHT COMING OUT AS A LESBIAN
WHAT JAY BAKKER WISHES THE BIBLE SAID ABOUT HOMOSEXUALITY 
GAY CHRISTIAN SINGER JENNIFER KNAPP OUT ON LARRY KING LIVE
BUT DO EMERGENCE CHRISTIANITY AND BRIAN MCLAREN REALLY LOVE GAY PEOPLE?