By Ken Silva pastor-teacher on Jun 9, 2010 in AM Missives, Current Issues, Features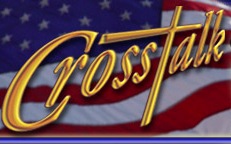 A main function of the online apologetics and discernment work here at Apprising Ministries is to alert you to developing trends within the visible church. In that regard you may recall the recent post The Coalescing Of The Christian Right With Apostolic Dominionism, which was built around an in-depth and well-researched article at Herescope from my friend Dr. Orrel Steincamp.
Therein he told us:
The first edition of the Discernment Newsletter, published in May 1990 began chronicling the activities of a group of men calling themselves "prophets" and "apostles," claiming to have extra-biblical revelation and calling to build an elite army to take over the Earth. 

This obscure cult infiltrated Pentecostal circles with its doctrines, but it wasn't until these "Kansas City Prophets," as they were called, connected with C. Peter Wagner from Fuller Theological Seminary, that they gained great momentum and helped to form the basis of what Wagner calls "The New Apostolic Reformation" (NAR)… 

The heresies of this movement continued to gain momentum, especially through the evangelical television media. Nevertheless, most of the leaders were not readily recognized in the mainstream evangelical world. This coming month all is about to change. These NAR leaders are having a great big "coming out party" on May Day in Washington, D.C. These New Order of the Latter Rain cult leaders are going to be standing prominently alongside Christian Right and Republican Right leaders in an great convergence that positions them front and center stage. 

Their esoteric Dominionist doctrines are rapidly becoming integrated into the entire purpose of this event, albeit cloaked in the rhetoric of "saving America" patriotism. And herein lies the problem. For under the guise of moral causes, these men intend to change more than the declining culture of America. They intend to build the Kingdom of God on Earth, "sphere" by "sphere," nation by nation. (Online source) 
Fast forward to an incendiary hit piece at World Net Daily by Janet Porter of Faith 2 Action called 'Christians' for the Separation of Church and State? where she attacks my friends at Discernment Ministries and Herescope:
The "separation of church and state." I could be reading from the constitution of the former Soviet Union, a decision by Ruth Bader Ginsburg or a fundraising letter from the ACLU. But instead, I'm repeating a philosophy of "Christian" groups like Discernment Ministries and their website, "Herescope."

No kidding. There remains a very vocal group of self-proclaimed Christians who believe their "spiritual gift" is criticism and their role is to join the ranks of the ACLU and police the streets for Christians who dare step outside the four walls of the church into the light of day.

Discernment Ministries and their slander site, "Herescope," is highly critical of any Christian group that engages in any type of political or cultural activity. Instead, they embrace "Abandonment Theology," as David Kupelian described as in his WorldNetDaily column several years ago. Being salt and light in a dark and decaying culture isn't their concern: Let the culture and the Constitution rot, for all they care; they're awaiting the rapture… (Online source)
Well, you get the idea; it's an article made of straw. Yesterday Ingrid Schlueter, host of the Crosstalk radio program, had as her guest Sarah Leslie of Herescope to set the record straight. From the Crosstalk website:
Sarah Leslie is an author and researcher, a member of the board of directors of Discernment Ministries and also a member of the Discernment Research Group.

On May 3, Crosstalk aired a program dealing with the May Day event held at the Lincoln Memorial. Ingrid and Sarah brought to listener attention a movement known as the New Apostolic Reformation. The program exposed teachers such as Dutch Sheets, Chuck Pierce, and false "prophetesses" Cindy Jacobs and Stacey Campbell whose teachings revolve around the New Apostolic Reformation. It's a movement centered around a theology of dominionism that asks for a renewal of America based upon the idea that Christ's work on the cross wasn't finished.

Janet Porter of Faith 2 Action was a key organizer of this event. Recently she wrote a piece called, "Christians" for the Separation of Church and State?" where she criticized Discernment Ministries and their herescope blogsite; falsely criticizing them for being "highly critical of any Christian group that engages in any type of political or cultural activity."

Sarah explains that Porter not only brought in mainstream Christian leaders, but also some of the deceptive leaders from the New Apostolic Reformation, giving them the mainstream recognition they've been seeking. (Online source)
It certainly shows how far off people like Janet Porter have become when we read the following from the left at Right Wing Watch:
To say that we do not have very much in common with VCY America or its flagship radio program "Crosstalk" would be something of an understatement:

Crosstalk covers the issues that affect our world, our nation, our families and the Christian church from a perspective centered in the Word of God. Whether we discuss the economy, the political scene, the continuing moral collapse of our nation, legislation that affects the family, or the state of evangelicalism, our authority is found in the unchanging standard of the Holy Scriptures.

But one thing that we do have in common is a concern about Dominon Theology and its increasing prevalence within the Religious Right movement, especially as it pertains to Janet Porter and her sphere of activists.

As we noted earlier, Porter used her WorldNetDaily column to lash out at Discernment Ministries and its blog, Herescope, which was instrumental in covering Porter's May Day rally and its ties to Dominion Theology.  This coverage ultimately lead VCY America to sever its ties with Porter's radio program which, in turn, has rendered Porter's organization almost non-existent. (Online source) 
You can download and/or listen to my good friends Ingrid Schlueter and Sarah Leslie on the Crosstalk program right here.
See also:
LEONARD SWEET, FRANK VIOLA, AND THE THIRD WAY
RICHARD ROHR AND THE EMERGING CHURCH AS THE THIRD WAY
MIKE MORRELL ON MATTHEW FOX, JOHN WIMBER, AND THE EMERGING CHURCH
CHRISTIAN RESEARCH SERVICE ON THE PROPHETIC MOVEMENT
IF YOU TRULY LOVE "JESUS" THERE ARE NO BOUNDARIES FOR THE "CHRIST-FOLLOWERS"
YOU LOVE JESUS; GOOD FOR YOU, BUT WHICH ONE?