By Ken Silva pastor-teacher on Jun 2, 2010 in AM Missives, Current Issues, Features, New Apostolic Reformation, Word Faith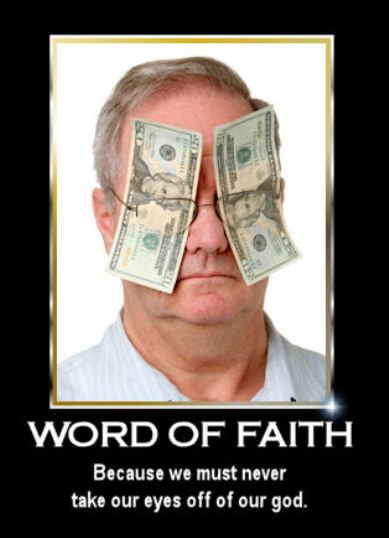 Apprising Ministries has always been thankful for the kindness extended by Bud Press of the fine apologetics and discernment ministry Christian Research Service in his helping to open doors when this labor in the Lord went online in late August of 2005. As I pointed out in Compromise: The Church Must Change the Druckerite-driven emerging Ecumenical Church Of Deceit is lusting for friendship with the world.
In addition to that ungodly lust within largely undiscerning evangelical community has come an embrace of corrupt Contemplative Spirituality/Mysticism (CSM), such as that taught by Living Spiritual Teacher and Quaker mystic Richard Foster along with his spiritual twin and Southern Baptist minister Dallas Willard. Under the guise of so-called Spiritual Formation pretending to be Protestants have begun practicing pietism through supposed spiritual disciplines, which are nothing less than a romanticized Roman Catholic mysticism. 
Contemplative spirituality inevitably brings about a sinful ecumenicism and is also a key component used by deceptive spirits in getting people to bypass their critical reasoning skills through the crowning jewel of CSM, which is a form of meditation in an altered state of consciousness called Contemplative/Centering Prayer—it's quite literally a TM-lite for the Christian. This is what's causing the Rodney King, "Why can't we all just get along," theology prevalent today.
This is the backdrop upon which to understand the following from Bud Press; who's done the church visible a real service in gathering together in one place very valuable information concerning a movement, which through its own use of contemplative practices, is beginning to cross back across the mainstream of squishy evanjellyfish:
To the Reader: The Prophetic Movement is a dark, evil wasteland teeming with false apostles, false prophets, hyper-heretics, false healers, and greedy, money-hungry con men and women, all of whom are overshadowed by Satan and his demonic forces. 

From the Prophetic Movement came doctrines of demons such as: man is a "god" or "God;" Jesus took on Satan's nature, sinned, and had to be born again in hell; God is subject to man's desires and wishes; visits to heaven and hell; fabricated and lying signs and wonders; extra-Biblical dreams, visions, and revelations; man-infested manifestations; prosperity poverty; and one-on-one encounters with angels, Old Testament prophets, New Testament apostles, and "Jesus Christ".  

Many within the Prophetic Movement claim to live pain free, disease free, and even sin free (despite 1 John 1:8-10. Notice the word "we" in all three passages). But one thing they won't live free from is old age and death. 

Now as the many movements within the hyper-Charismatic camp merge into one, they bring their own counterfeit gospel, counterfeit spirit, and counterfeit "Jesus Christ," who disguises himself as an angel of light, and is backed by false apostles, deceitful workers–men and women who appear as servants of righteousness (2 Corinthians chapter 11). 

In 2 Timothy 3:12-13, the Apostle Paul lovingly warned Timothy of what to expect from the world and wolves in sheep's clothing:  

Indeed, all who desire to live godly in Christ Jesus will be persecuted. But evil men and impostors will proceed from bad to worse, deceiving and being deceived.  

As with every belief system that is not of God, the Prophetic Movement is falling deeper into deception and delusion. Its buildings are crumbling; its fruit is foul and rancid; its water is stagnant, and its air is contaminated and toxic to breathe.  

The Prophetic Movement presents a clear and present danger to the mental, physical, and spiritual welfare of the believer, as well as those searching for the real Jesus Christ. The sadness and damage caused by its leaders and followers to people and the cause of Christ is beyond words.    

Therefore, do not be surprised at what slithers in and spews from the mouth of the Prophetic Movement. The worst is yet to come.    

This page contains selected articles, information, and videos on the Prophetic Movement, and will be updated as new information is made available. (Online source, bold his)
You are encouraged to check out this Prophetic Movement page and to examine all of the articles at CRS right here.
See also:
RISING WORD FAITH STAR MANASSEH JORDAN IMITATING BENNY HINN
LEONARD SWEET, FRANK VIOLA, AND MYSTIC MEISTER ECKHART
INFLUENCES: RICK WARREN AND C. PETER WAGNER OF NEW APOSTOLIC REFORMATION
ROB BELL, CHRISTIANITY TODAY, TWITTER, AND THE GOSPEL?!
MARK DRISCOLL AND NEO-REFORMED NEW CALVINIST CONTEMPLATIVE SPIRITUALITY
THE EMERGING CHURCH SOWING ITS NEO-ORTHODOX CONFUSION ON SCRIPTURE