By Ken Silva pastor-teacher on May 28, 2010 in Current Issues, Features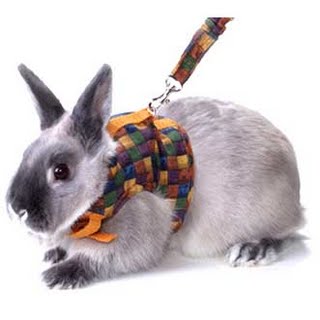 Christian Post brings us an interesting piece, which ends up actually being about growing pietism within semi-pelagian squishy evanjellyfish:
A Dallas, Ga., pastor is encouraging Christians to lose their religion and become authentic followers of Christ. After 22 years of being in ministry, Brian Bloye of West Ridge Church has seen a lot of people claiming the Christian label but not really knowing how to actually be one… (Online source)
The main reason for that is: They aren't regenerate. You see, years of preaching a man-centered "gospel of what God can do for you" has likely produced many "converts" who are, in very fact, nothing more than mental Christians. And by that I mean these are people filling pews theatre seats who think they're saved because they made a "decision" to become a follower of Jesus.
CP then goes on:
Citing Chip Ingram, a pastor in Los Gatos, Calif., Bloye said only one out of 10 Christians are actually living out as if they were true, authentic disciples of Jesus Christ. And from what he's observed, Bloye believes that statistic to be accurate.

"Why is it that there are so many decisions (for Christ) that are being made … and yet there are so few disciples?" he asked his fast-growing congregation this past weekend… (Online source)
Interesting how these guys are so adept at knowing precisely how manyChristians aren't living as they think theyshould. Whew, good thing we got rid of legalism, eh. By the way, see what I said above pastor Bloye. And someone needs to say it, so I guess it'll have to be me; actual regenerated Christians, the only ones who ever could be disciples of Christ, will perform the works they've been called by God to do (e.g. see-Ephesians 2:8-10).
But yet we read:
Bloye is among an increasing number of megachurch pastors who have recently challenged their congregations to get off the fence and become true disciples of Christ. Last week, southern California pastor Rick Warren told fake Christians to find another church if they're not willing to be a true Christ follower.  (Online source)
Newflash: No matter how hard you try and make a rabbit a plough horse, it remains a rabbit. The answer is get back to preaching the actual Gospel of repentance and forgiveness of sins in Jesus' Name and let the Lord add to His Church those who're being saved. And as far as Purpose Driven Pope Rick Warren, the king of producing mental Christians, in my opinion he'd best hope "fake Christians" don't leave Saddleback; likely it's no longer even be a megachurch.
See also:
INFLUENCES: RICK WARREN AND C. PETER WAGNER OF NEW APOSTOLIC REFORMATION
RICK WARREN AND PURPOSE DRIVEN ROMAN CATHOLICS
THE INADEQUATE GOSPEL OF RICK WARREN
THE COALESCING OF THE CHRISTIAN RIGHT WITH APOSTOLIC DOMINIONISM
FACISM IN EMERGING CHURCH AND THE DALAI LAMA IS A MARXIST